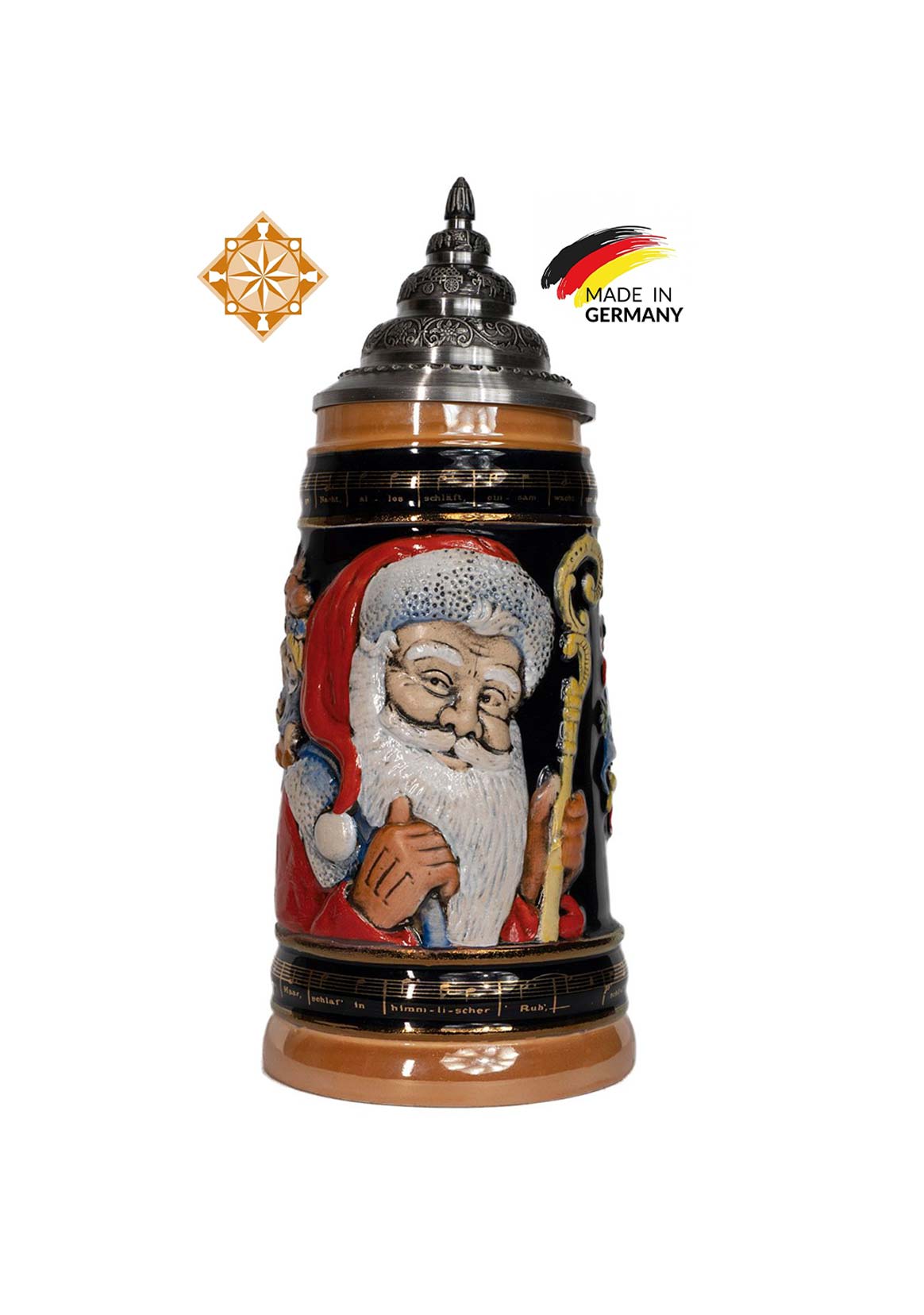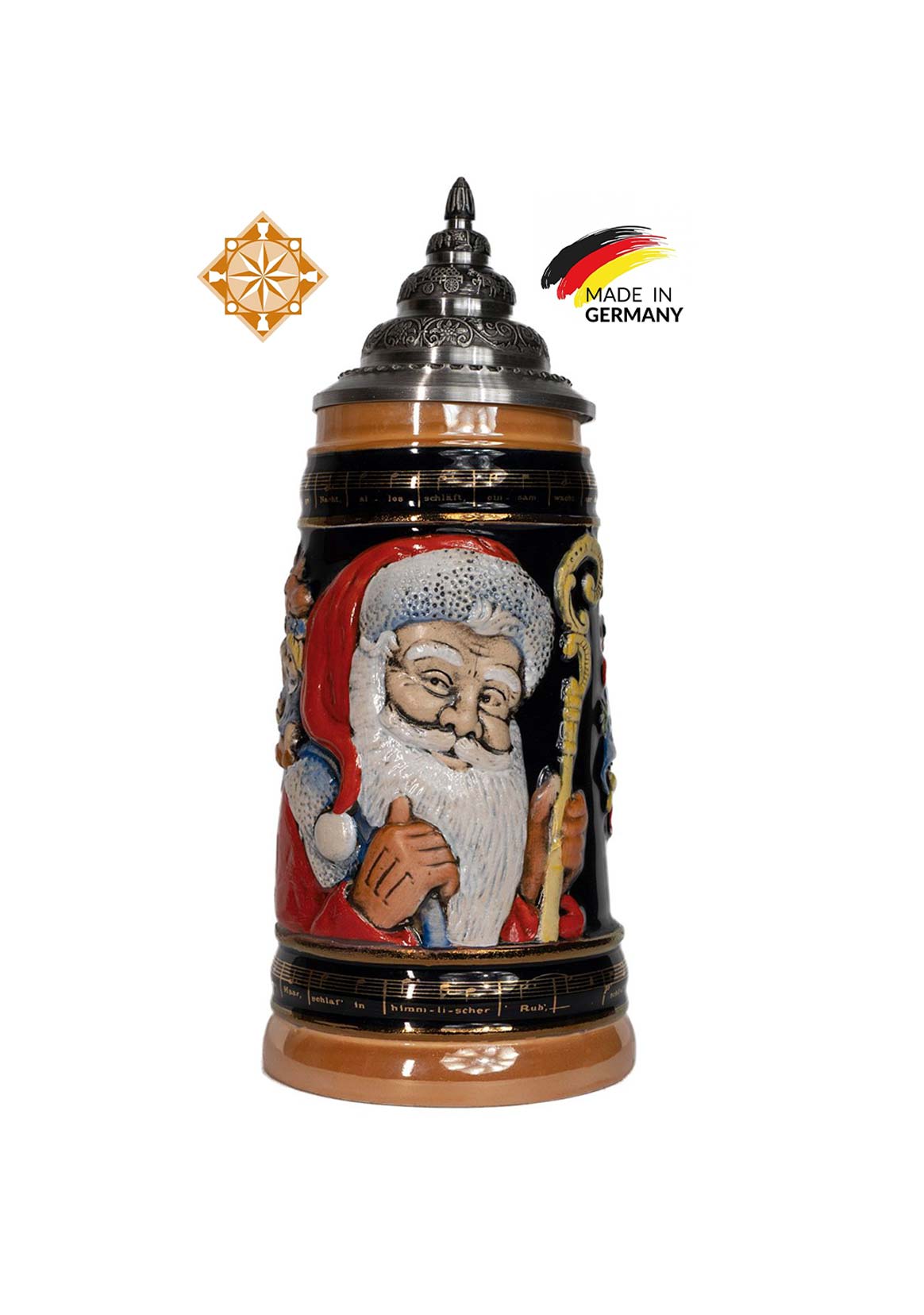 High Quality Domestic Products
Product information "Beer Stein | Saint Nicholas"
Description
Christmas decoration beer mug, carefully-carved in clay with a 3D-effect. The Saint Nicholas is precisely-painted, which makes this beer mug one of our most popular Christmas gifts. This beer stein is limited edition and is individually numbered by the painter (10,000 of them worldwide).
Size:
• length: 10 cm (4 inch)
• width: 14 cm (5.5 inch)
• height: 24 cm (9.5 inch)
Material: Clay and pewter
Weight: 0.86 kg (1.9 pounds)
Limited: 10,000 worldwide
Certificate of authenticity included