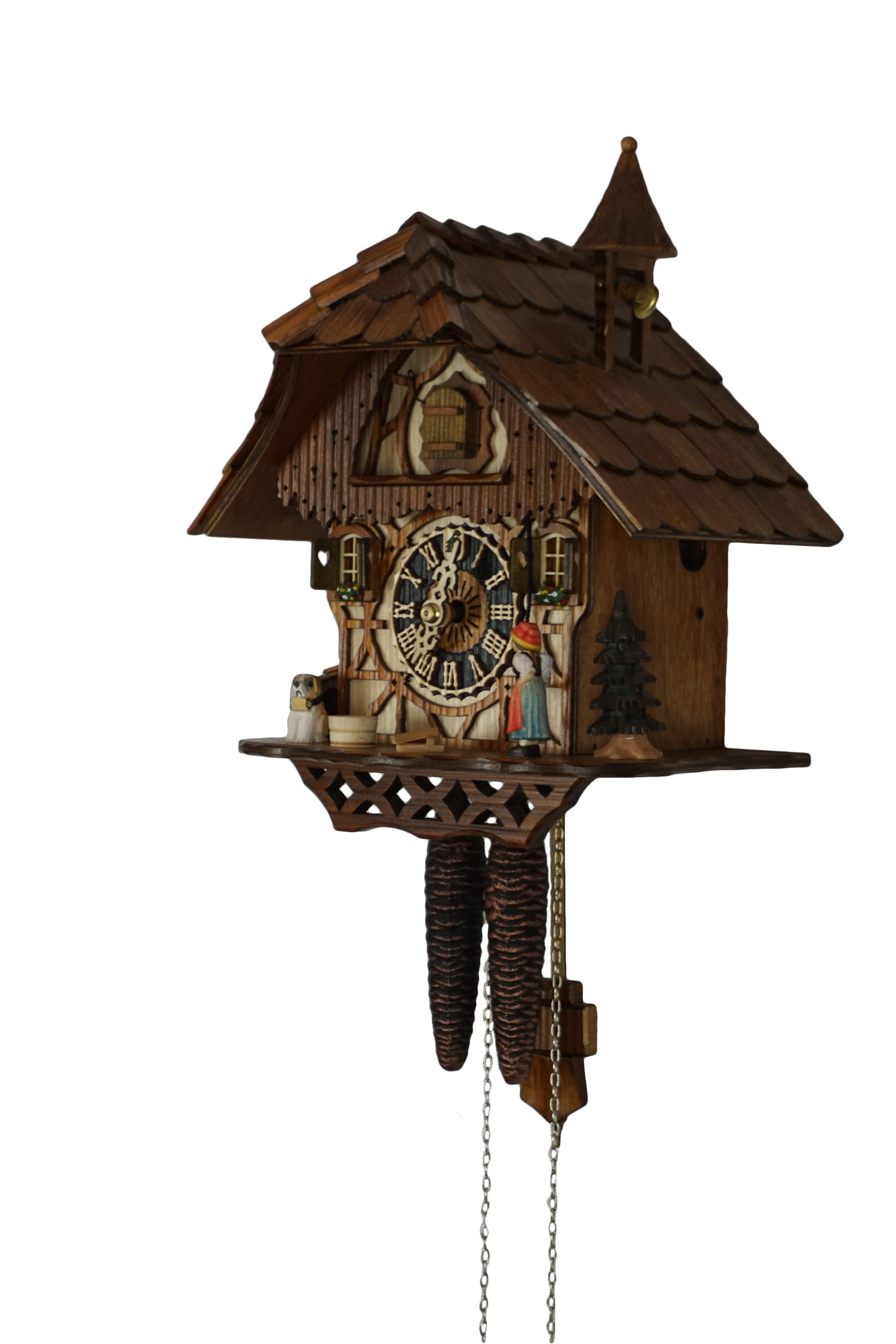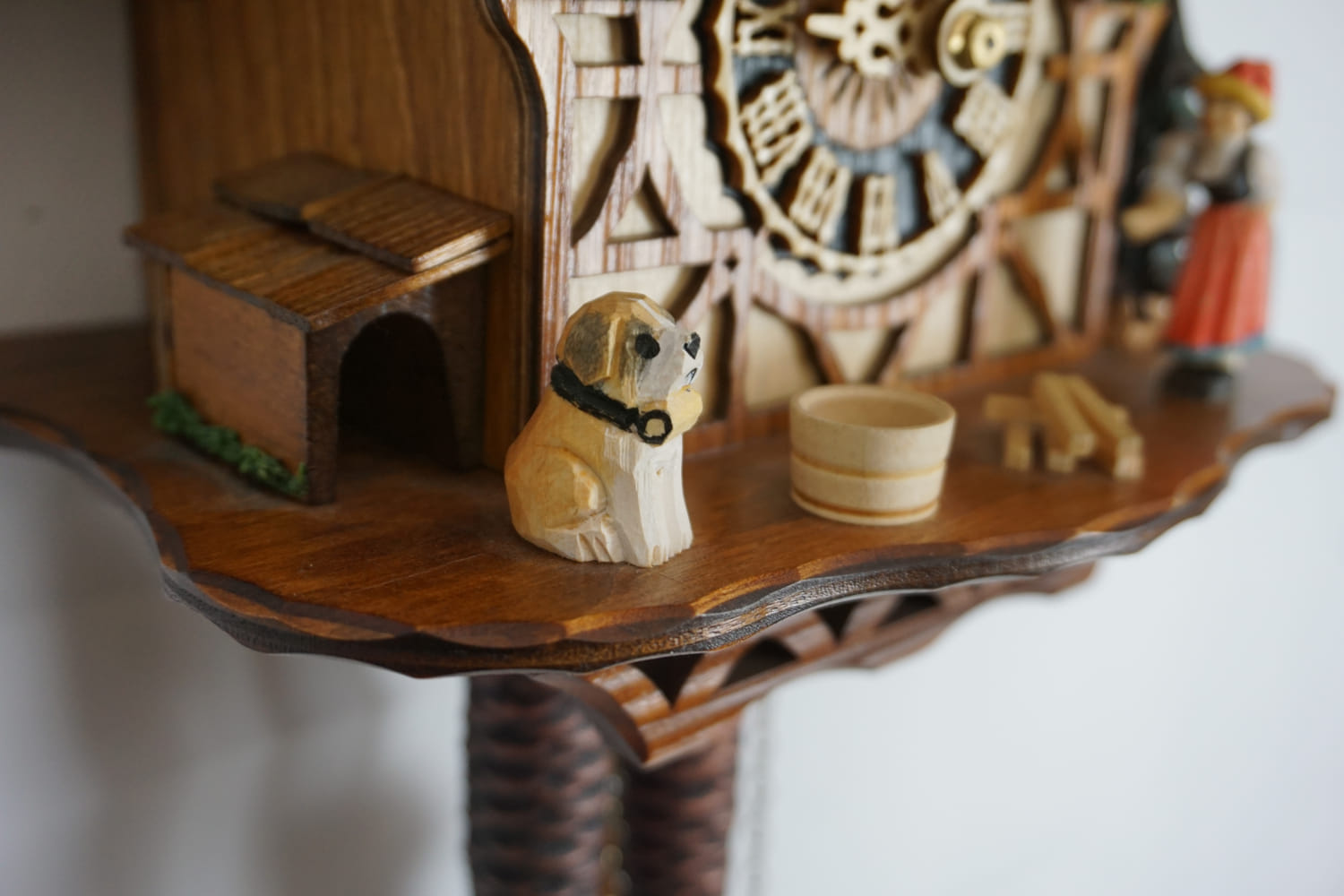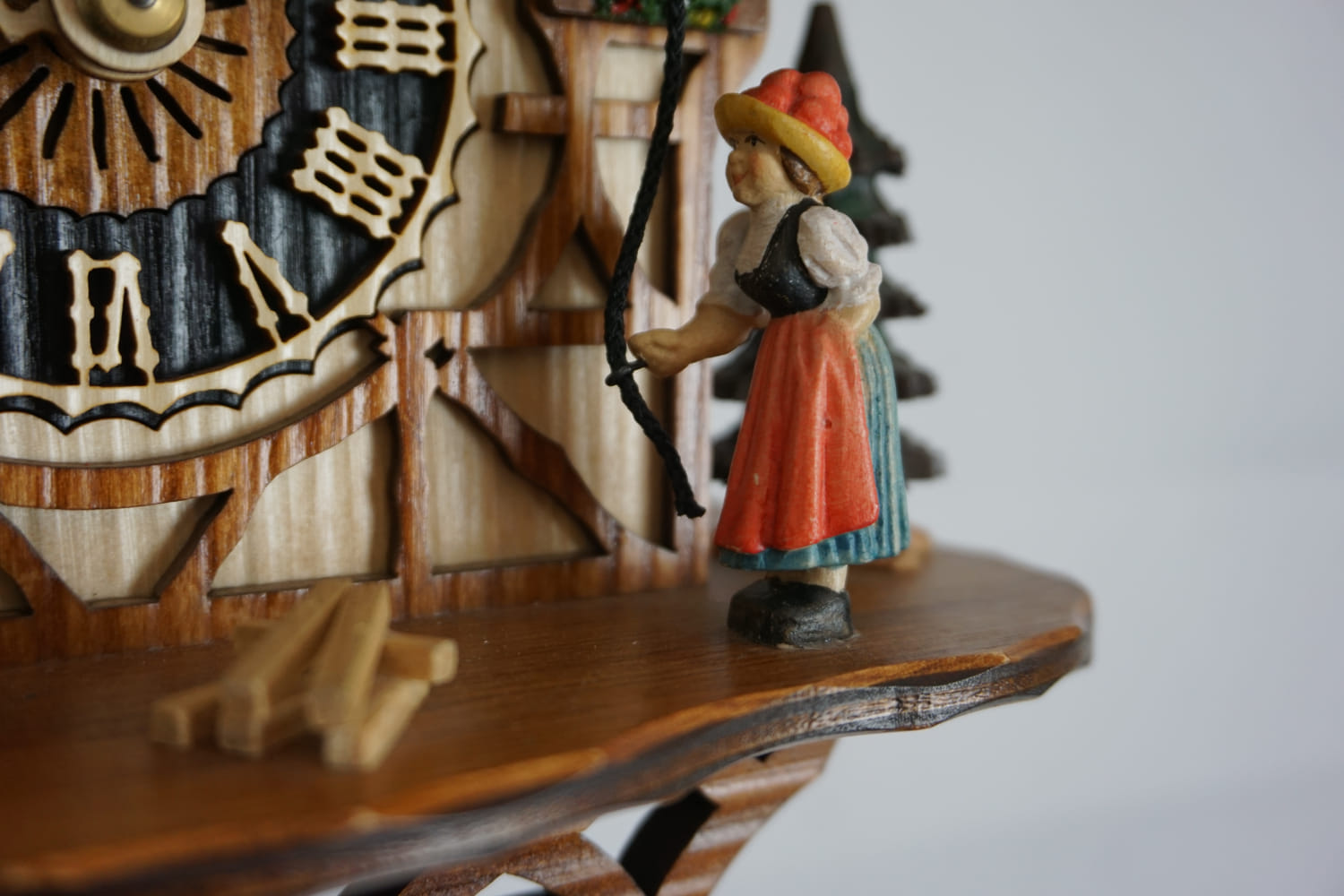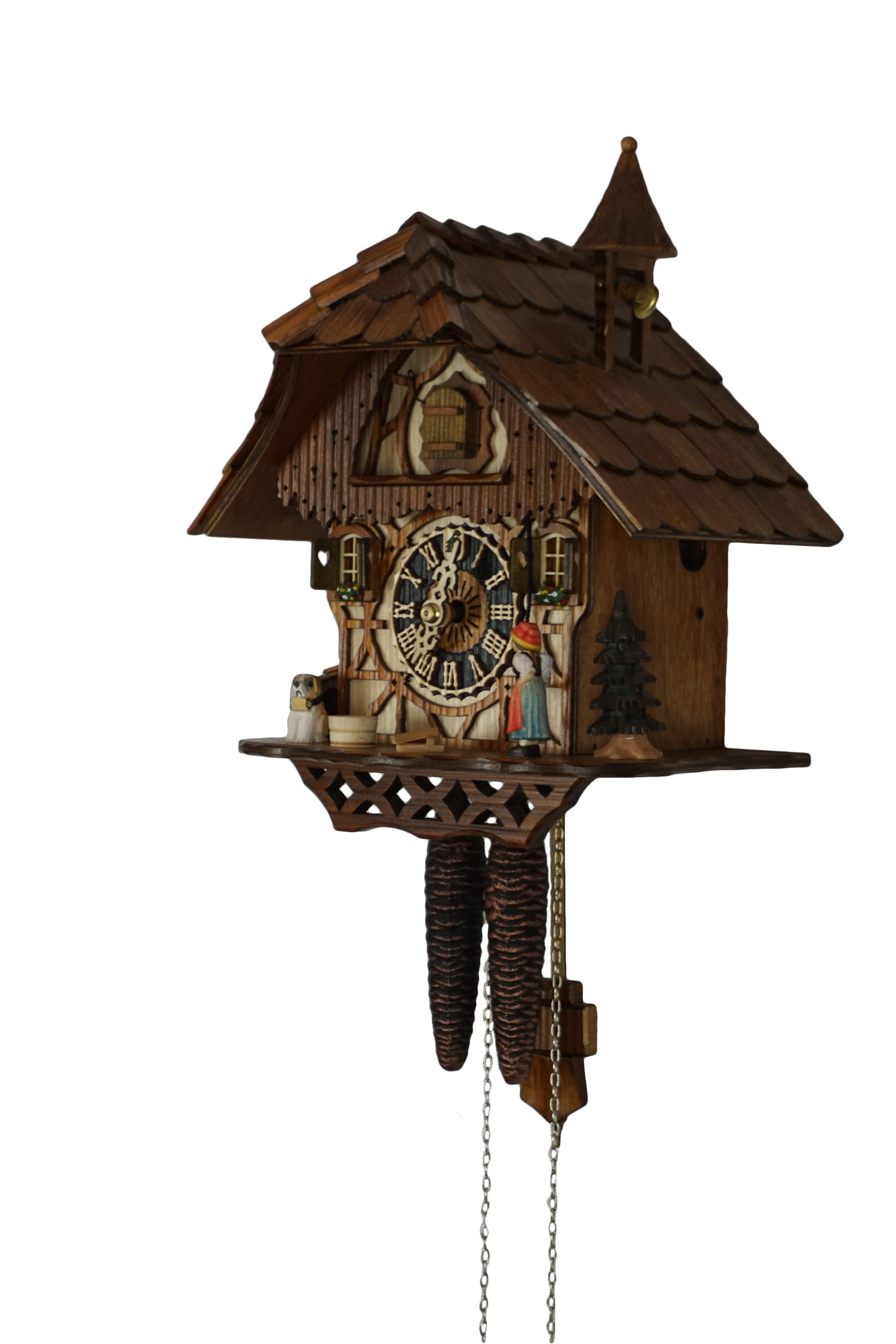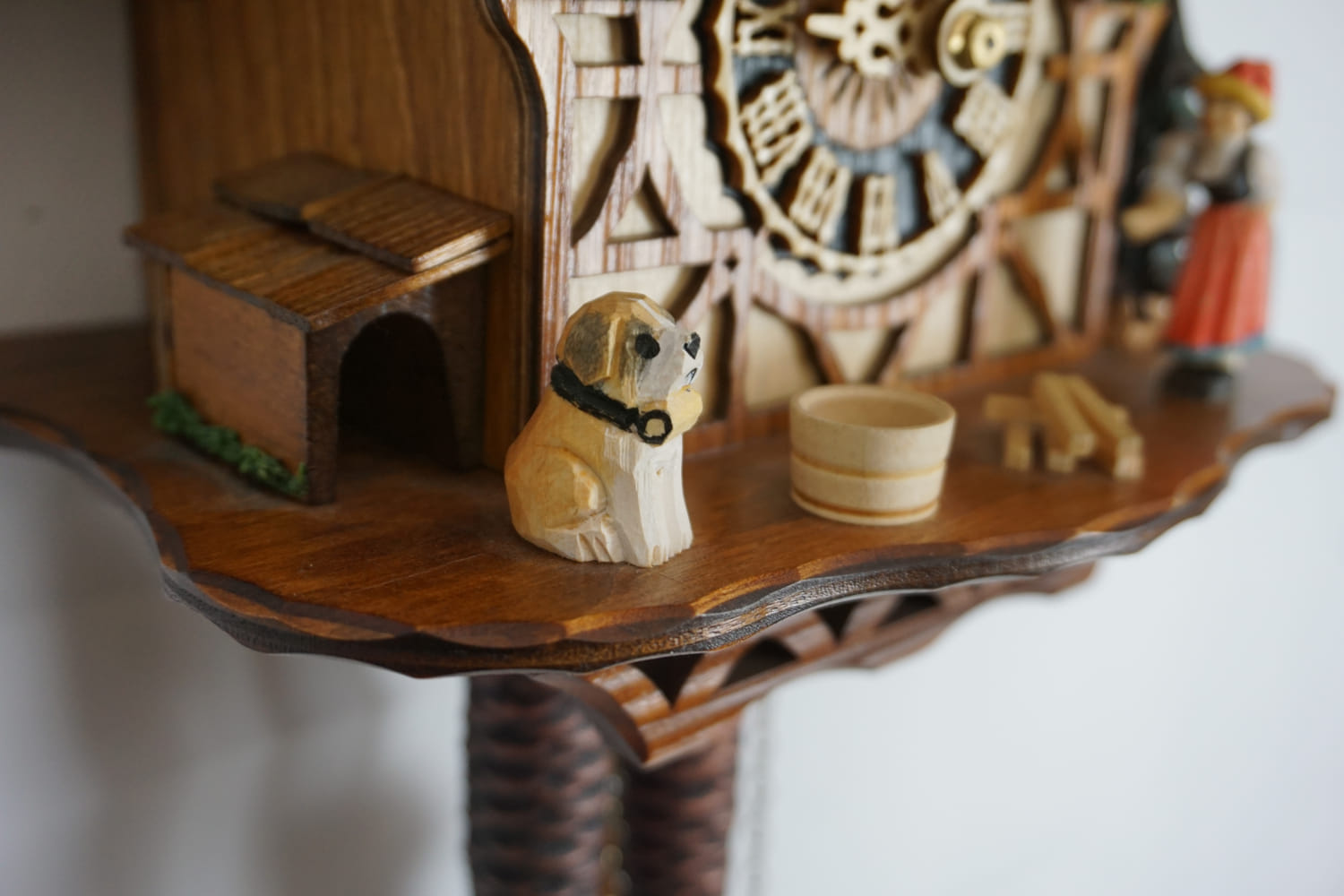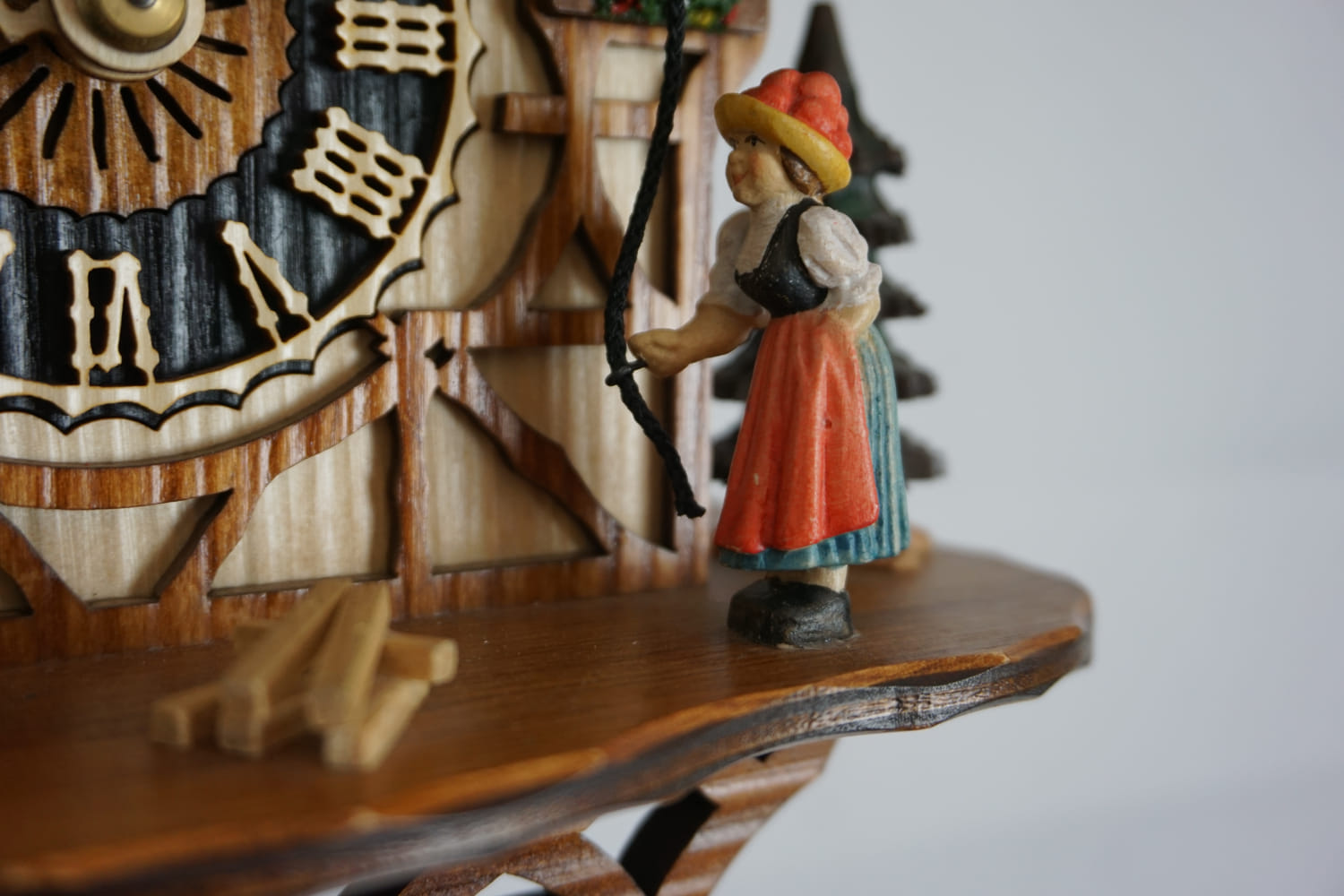 €318.49*
%
€337.82*
(5.72% saved)
Available, delivery time 14-20 Days
High Quality Domestic Products
Product information "Cuckoo Clock | Bell Ringer | 1 Day Movement"
Classic, traditional Black Forest house known as the "Hüsli," shows the traditional costume worn by the
Black Forest lady ringing the bell under a shingle roof.
A great gift idea to bring back home with you from the Black Forest and every 30 minutes you will have high-pitched cuckoo sound to tell you the time.
Great reminder of the time and a great reminder of the time you spend it Black Forest.
Every Cuckoo Clock tells a story and you can choose the scenery of it. A small lady or more nature look - there is a wide variety of choices.
Material
The cuckoo clock is made and hand-carved out of bass/linden wood, the weights are made out of cast iron, and the chain is made out of stainless steel.
Technical details
Clock work: 1 day winding with manual night switch
Clock face: Wooden with wooden hands and numbers (hand-carved)
Clock size and weight:
Clock weighs 2 kg (4.5 pounds)
Length: 23.5 cm (9.5 inch)
Width: 13.5 cm (5.5 inch)
Height: 29 cm (11.5 inch)
Pendulum: Precise pendulum made out of wood and stainless steel, with screw to regulate the speed
Chime: Stainless steel
Cuckoo: Wooden (hand-carved and hand-painted)
Features:
High-pitched cuckoo sound, chimes once on the half an hour and varyingly on the full hour, depending on the hour (i.e. 7 o´clock – 7 times).
Black Forest lady pulls the bell as many times as cuckoo calls.