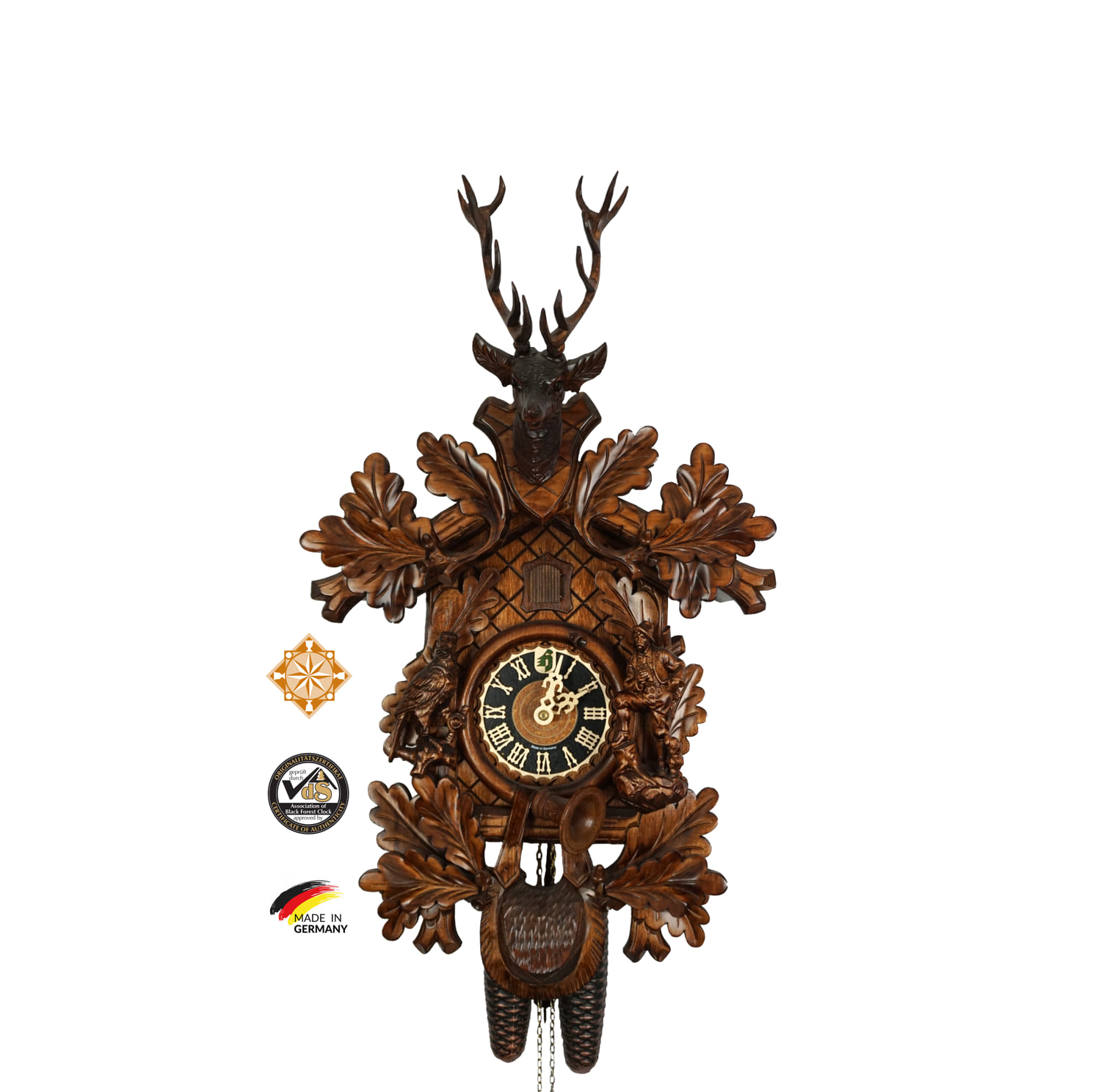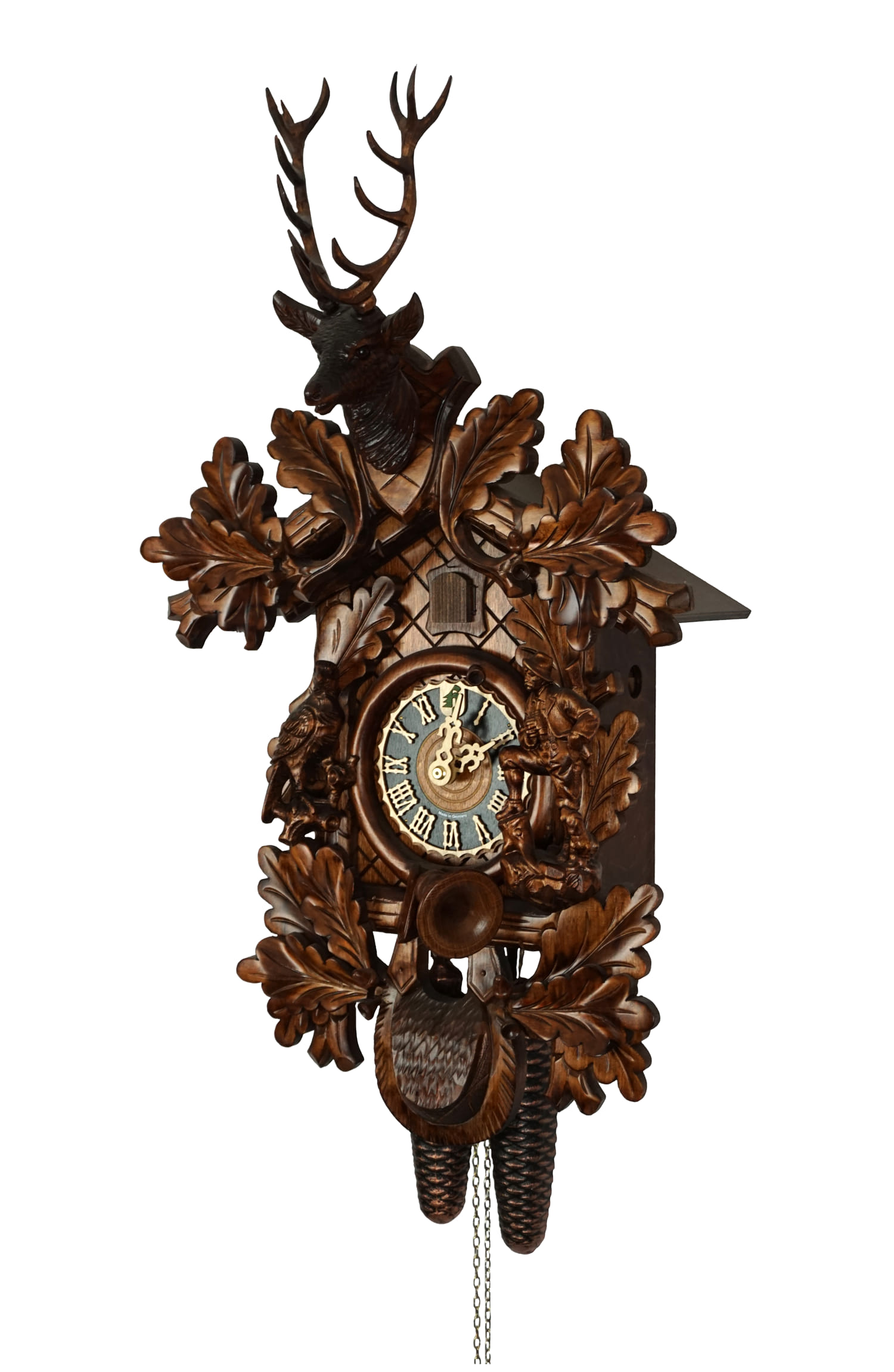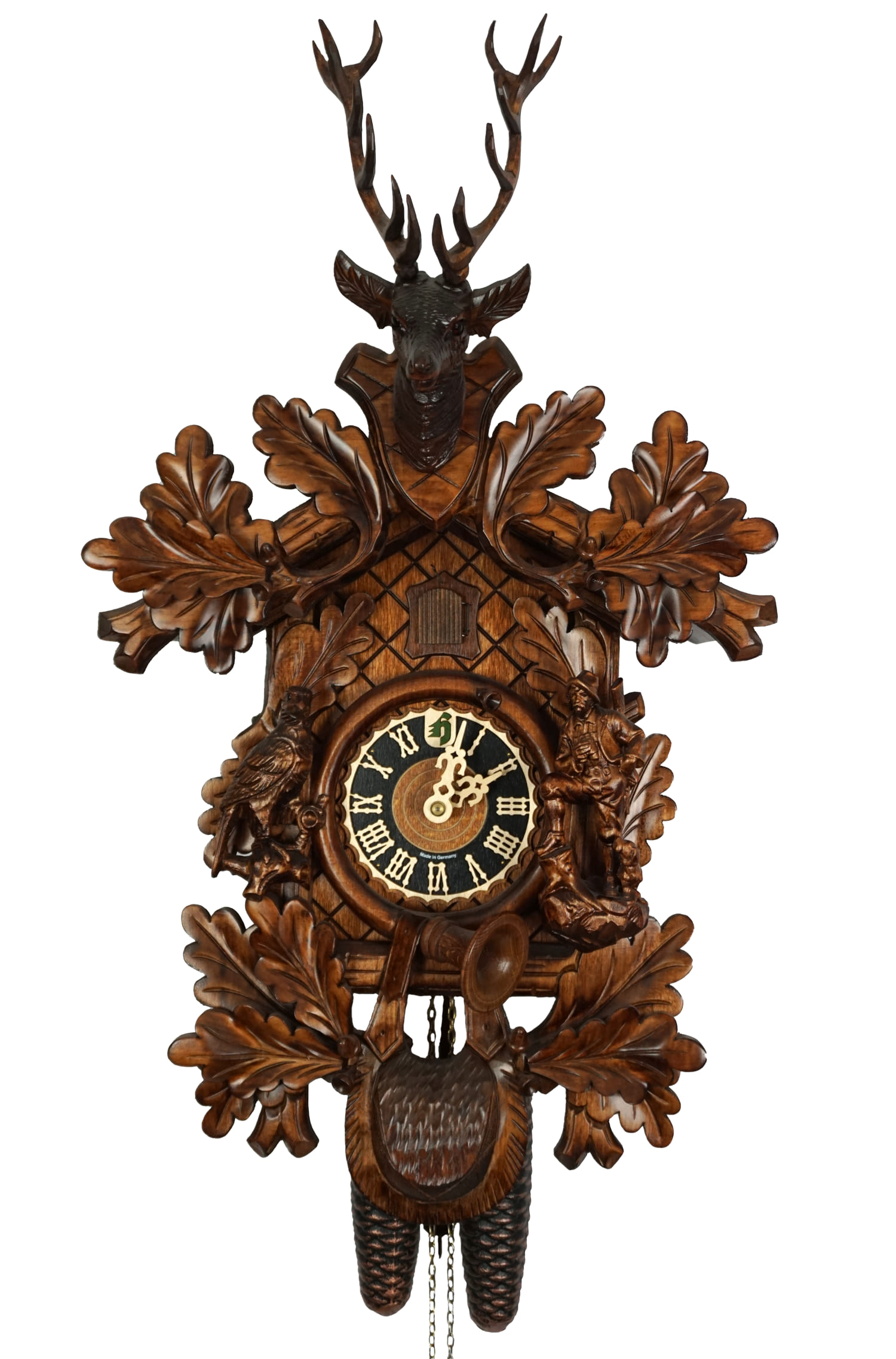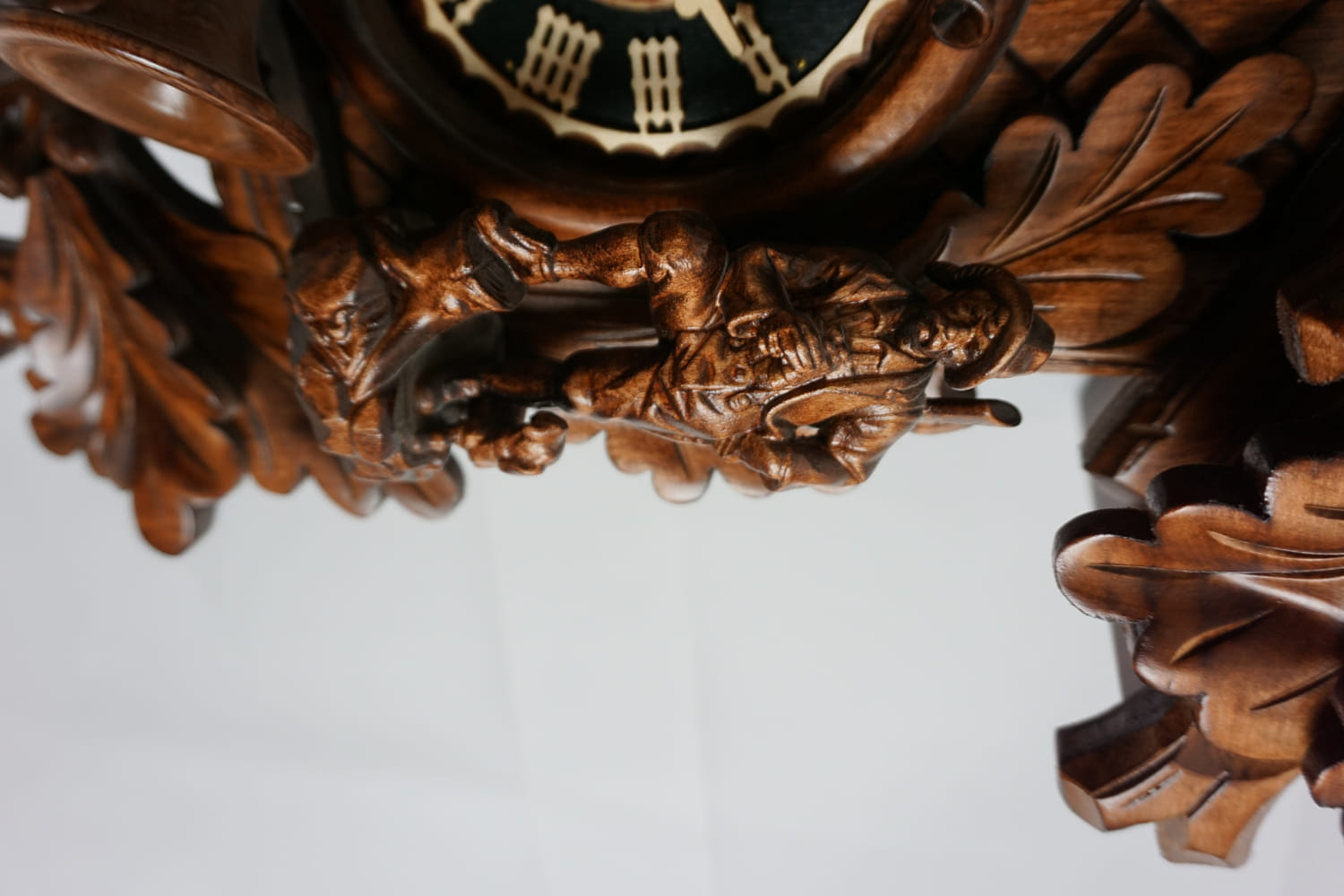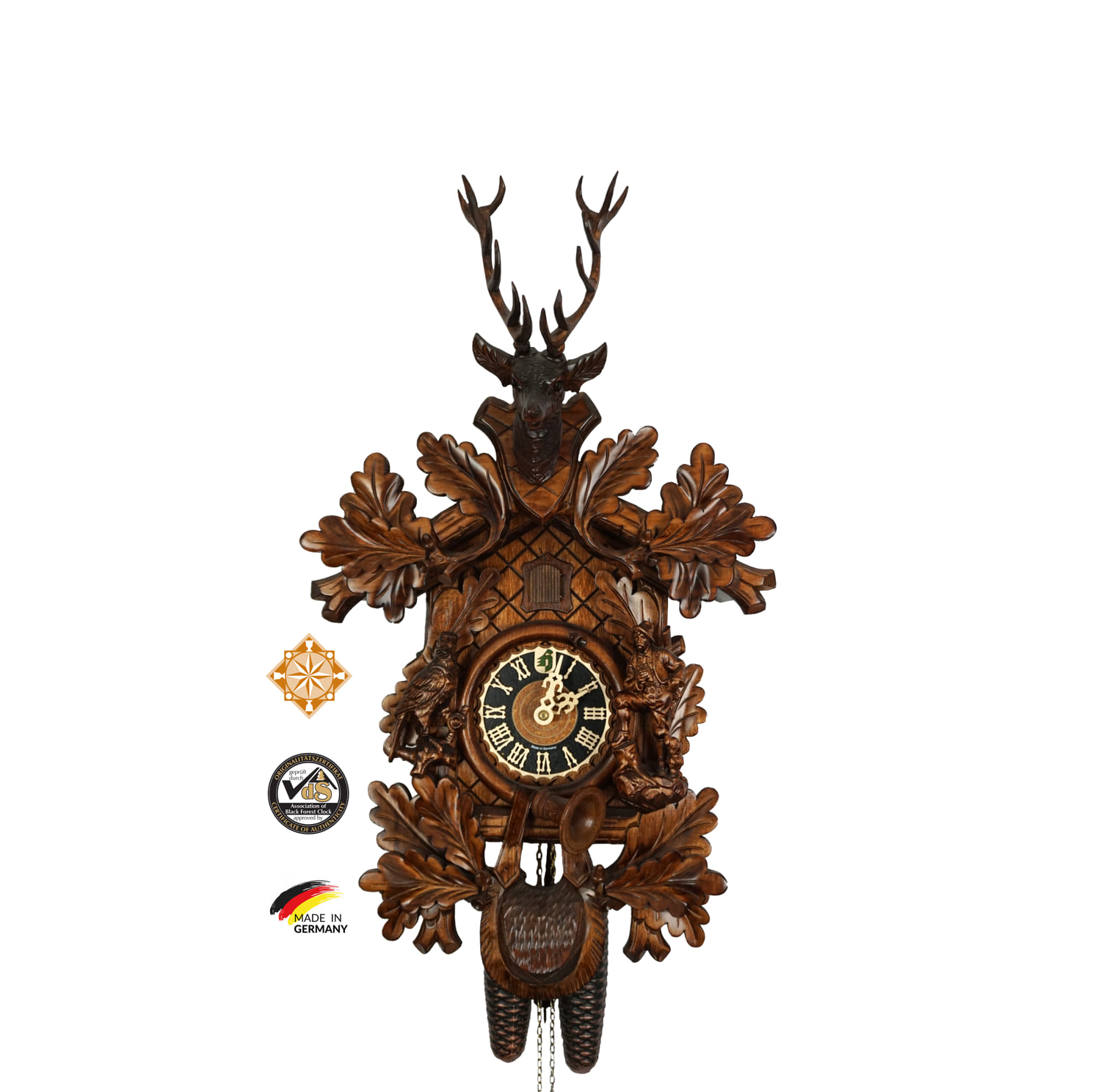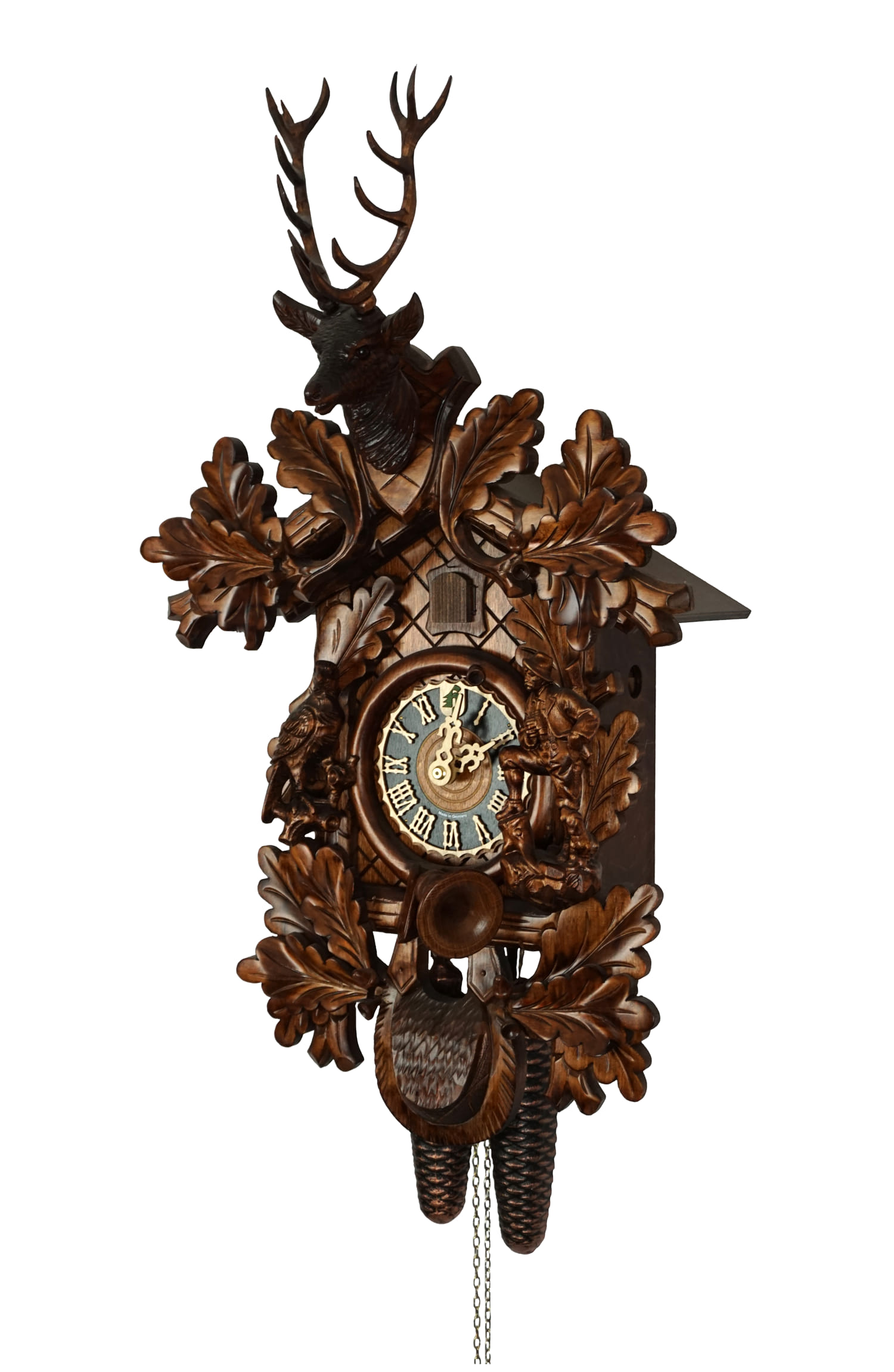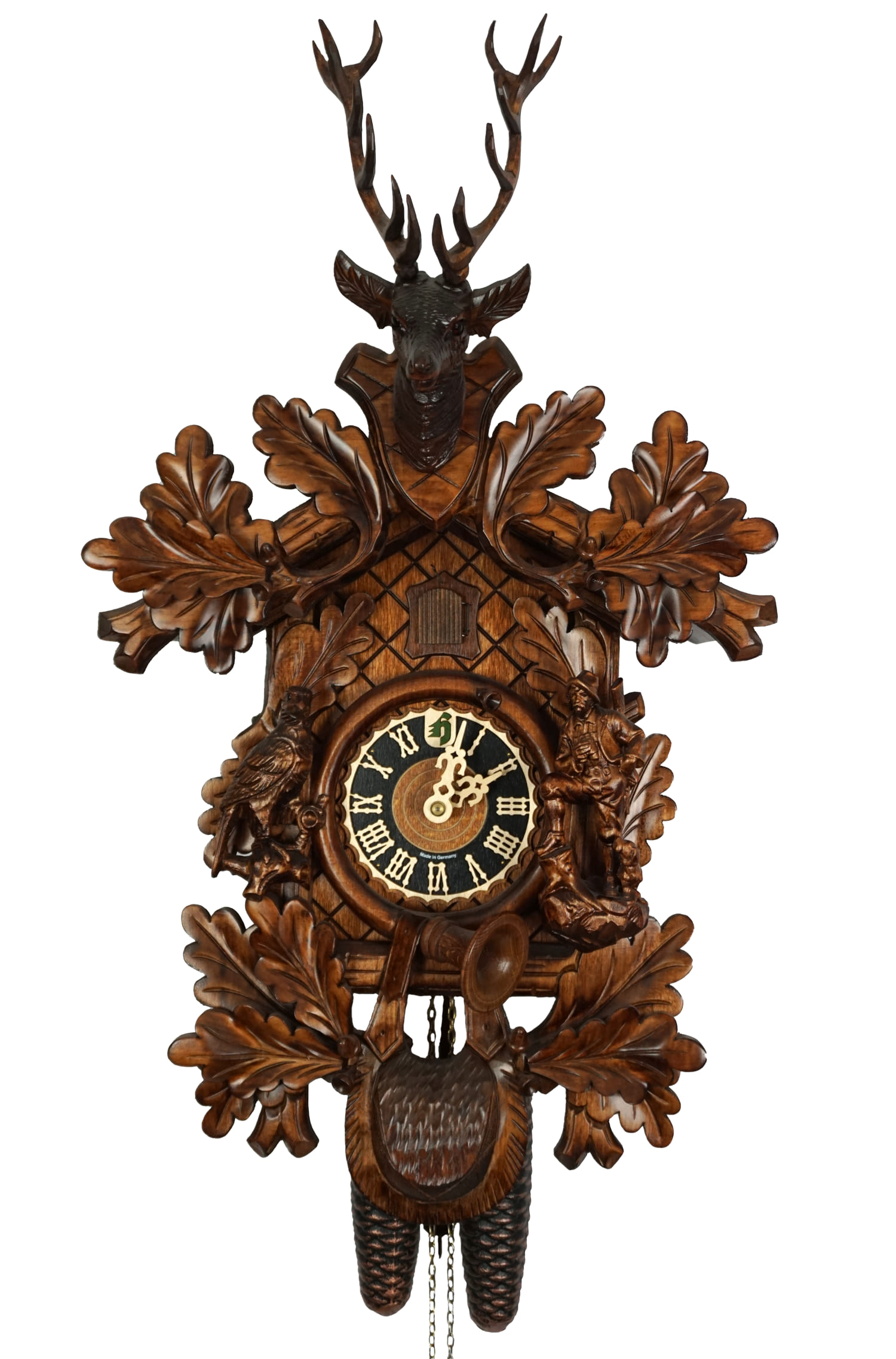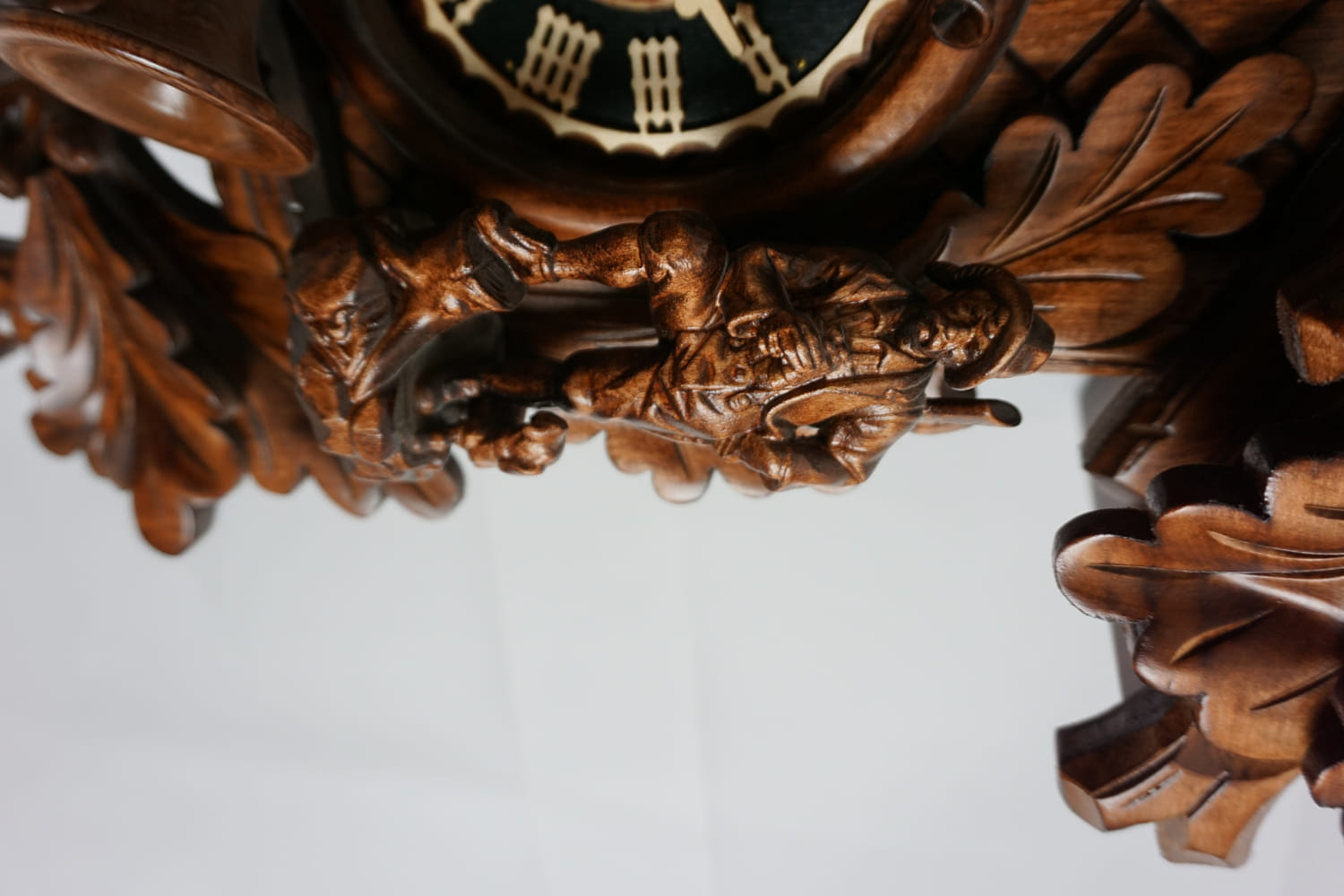 Available, delivery time 14-20 Days
High Quality Domestic Products
Product information "Cuckoo Clock | Hunter Clock | 8 Day Movement"
Traditional clock with hunting motifs. The oak leaves bring about a sense of the forest, and the deer head trophy, hunter on the right, falcon on the left, and hunting horn wrapped around clock dial make it very popular amongst hunters.
Material
The cuckoo clock is made and hand-carved out of bass/linden wood, the weights are made out of cast iron, and the chain is made out of stainless steel.
Technical details
Clock work: 8 day winding with manual night switch
Clock face: Wooden with wooden hands and numbers (hand-carved)
Clock size and weight: Clock weighs 5.5 kg (12 pounds)
length: 36 cm (14.5 inch)
width: 27 cm (11 inch)
height: 61 cm (24 inch)
Pendulum: Precise pendulum made out of wood and stainless steel, with screw to regulate the speed
Chime: Stainless steel
Cuckoo: Wooden (hand-carved and hand-painted)
Features: Low-pitched cuckoo sound, chimes once on the half an hour and varyingly on the full hour, depending on the hour (i.e. 7 o´clock – 7 times).