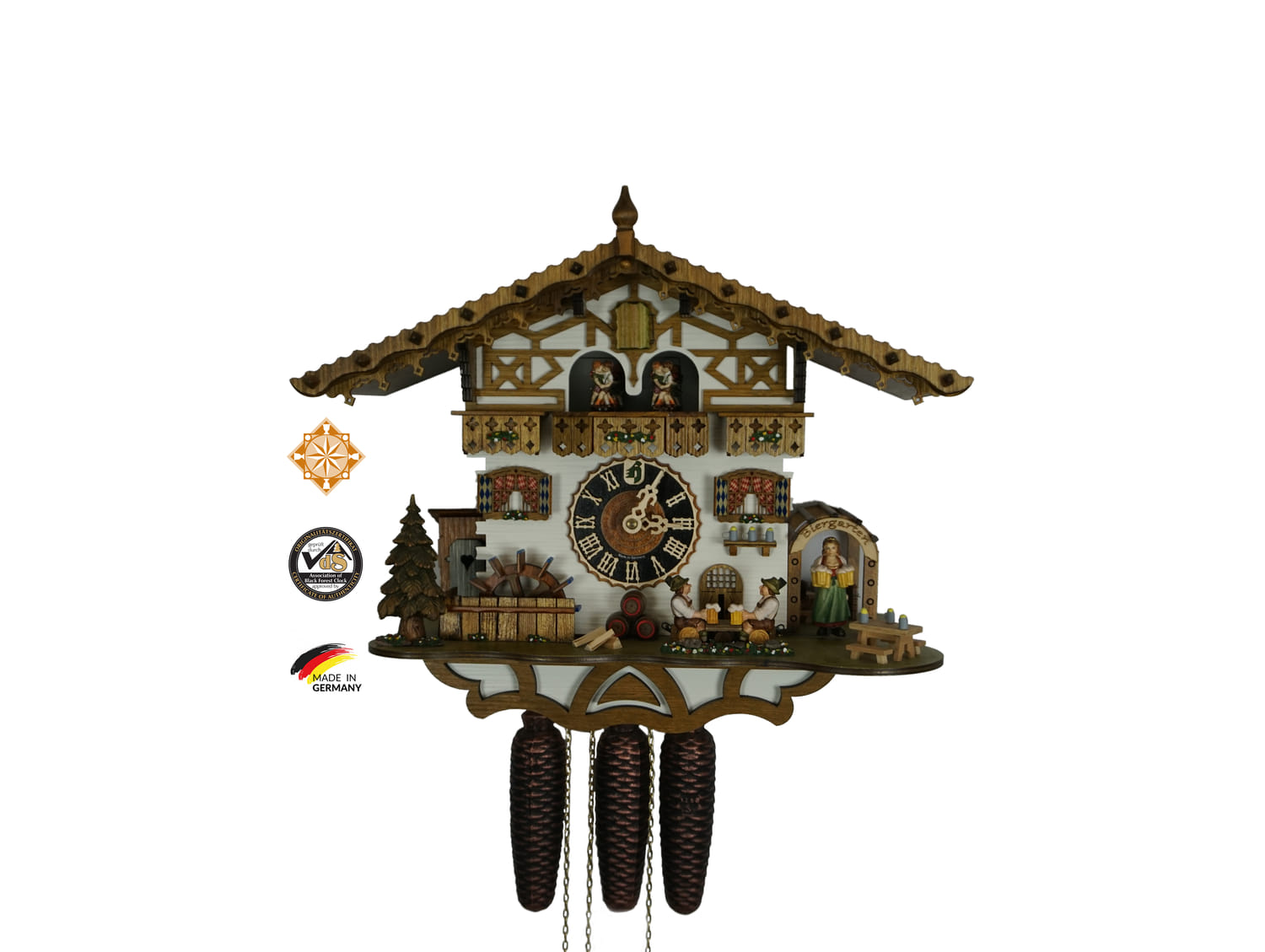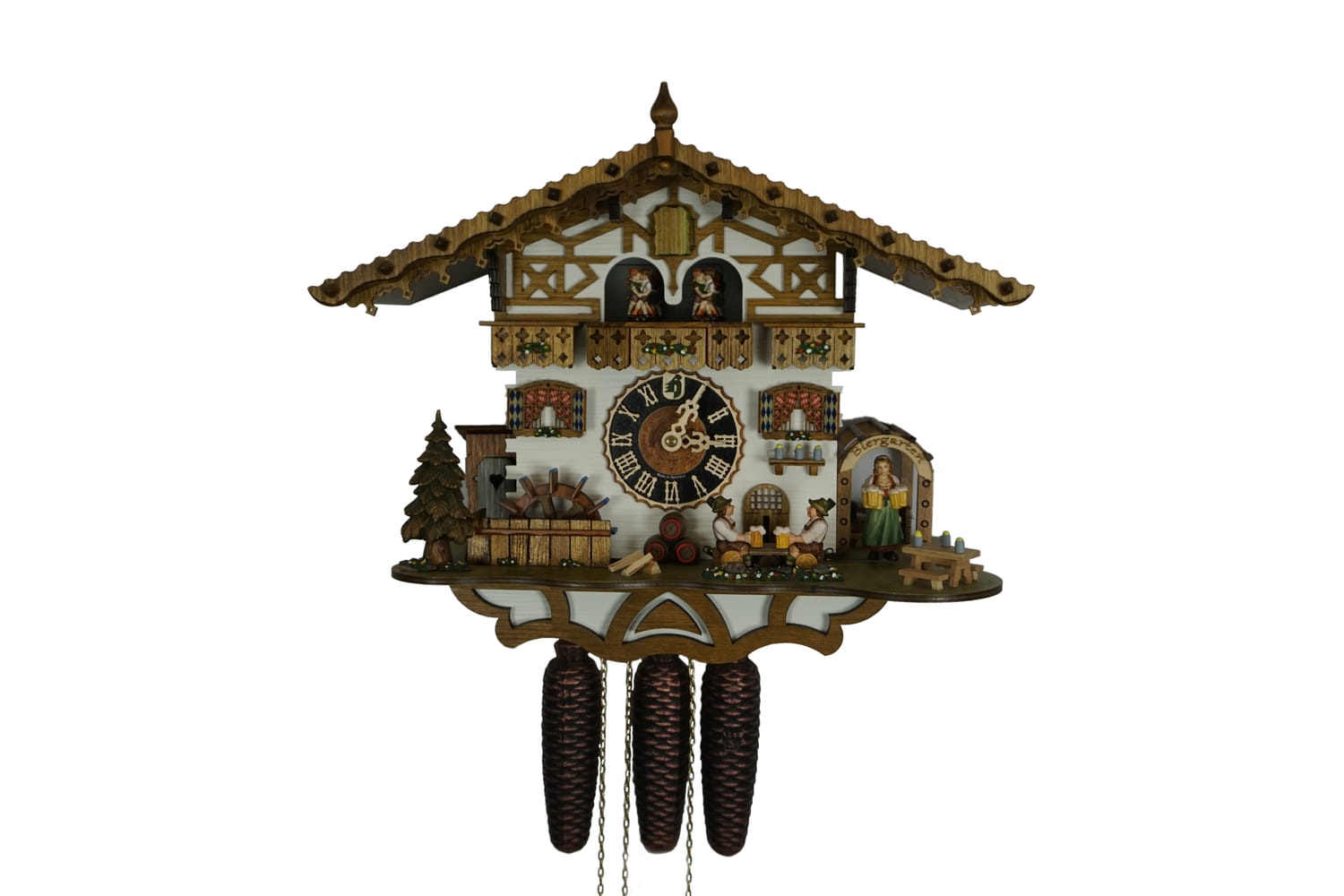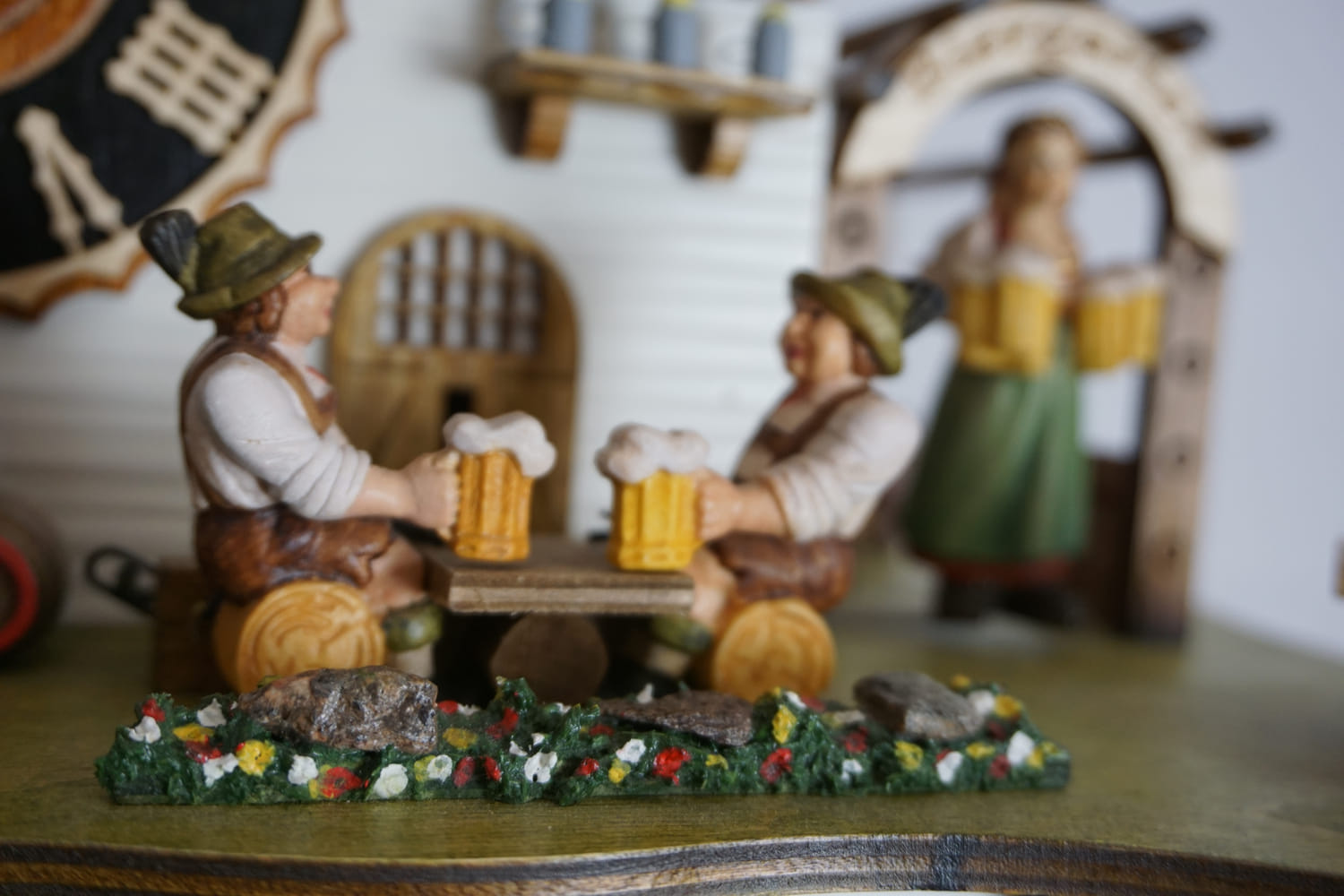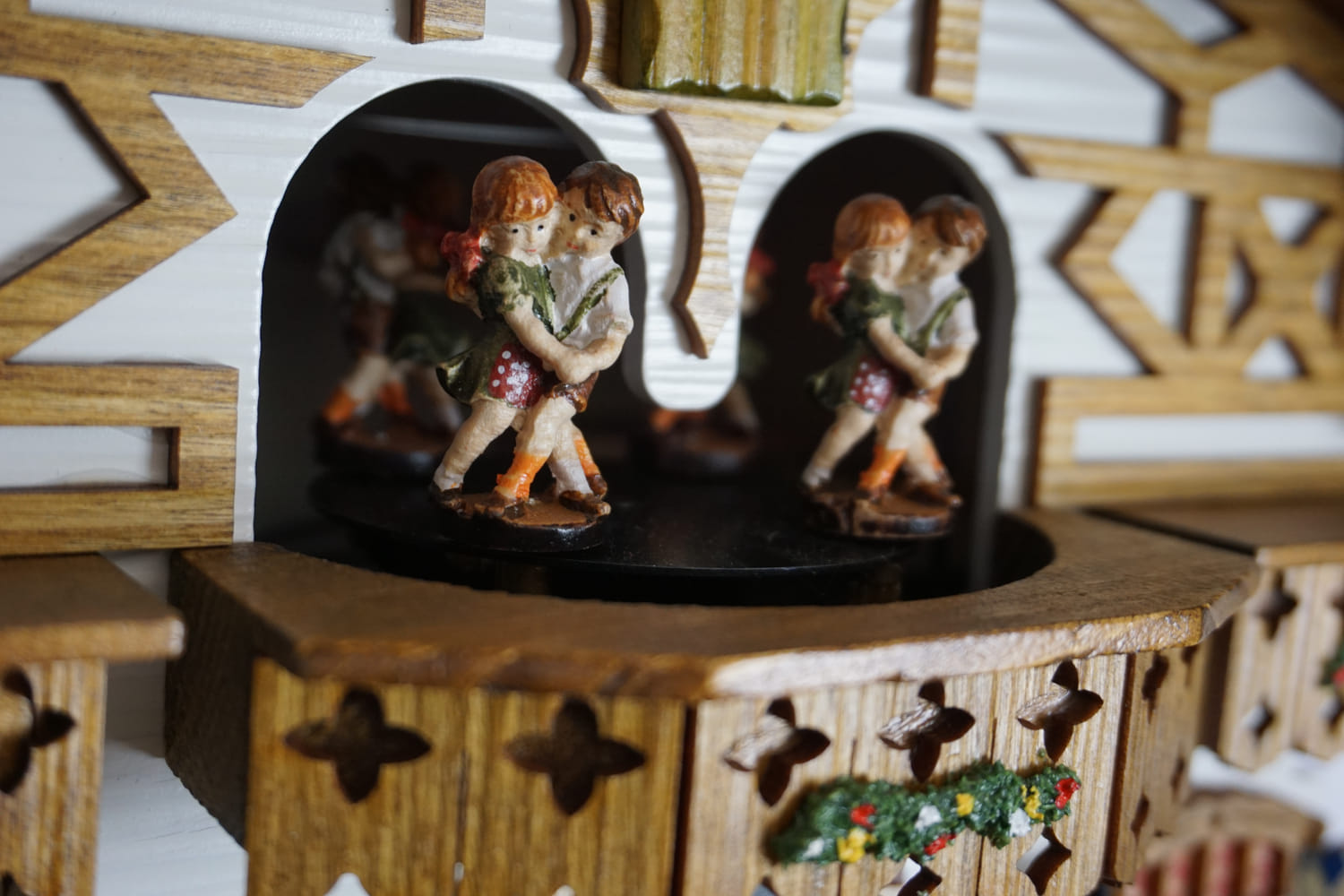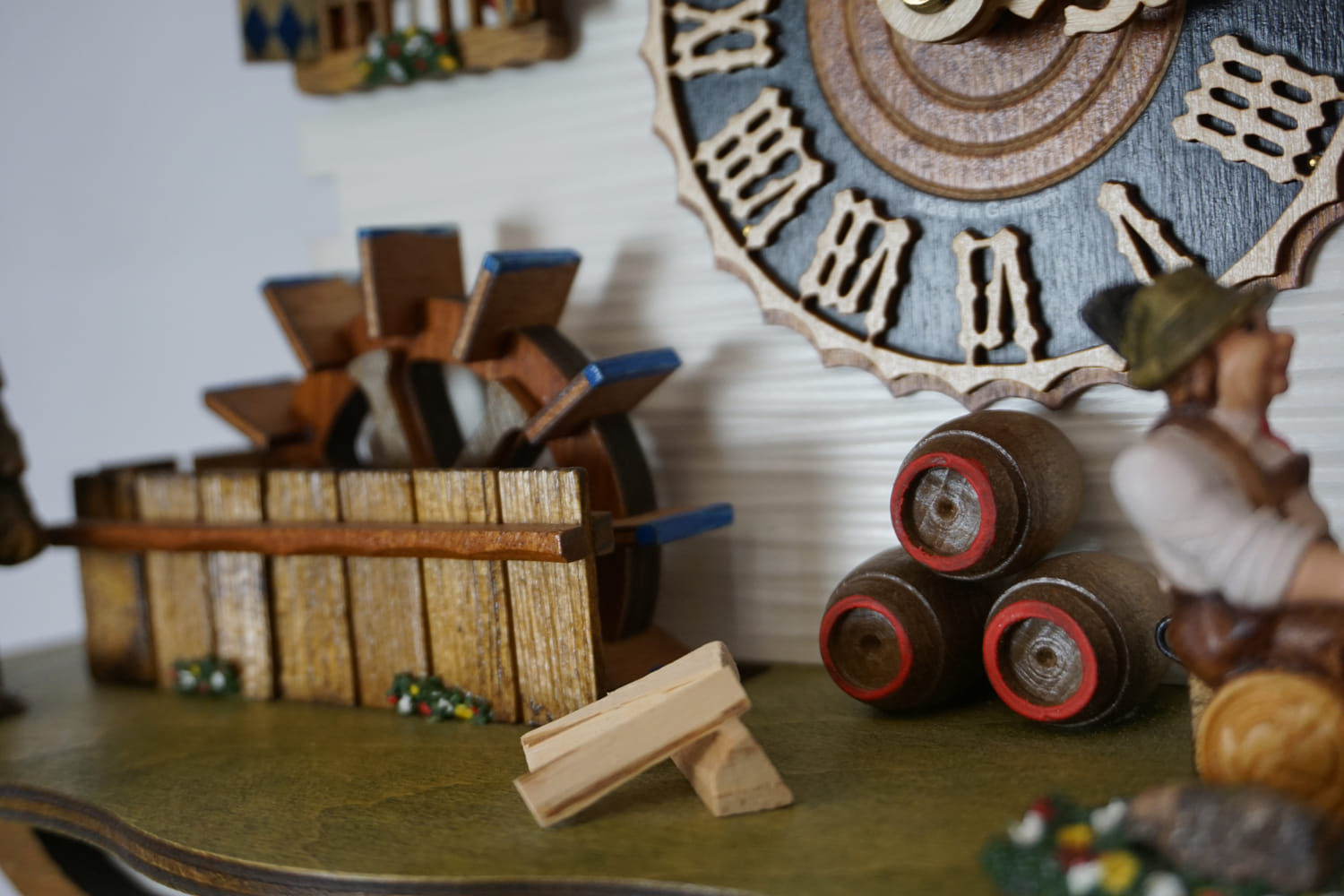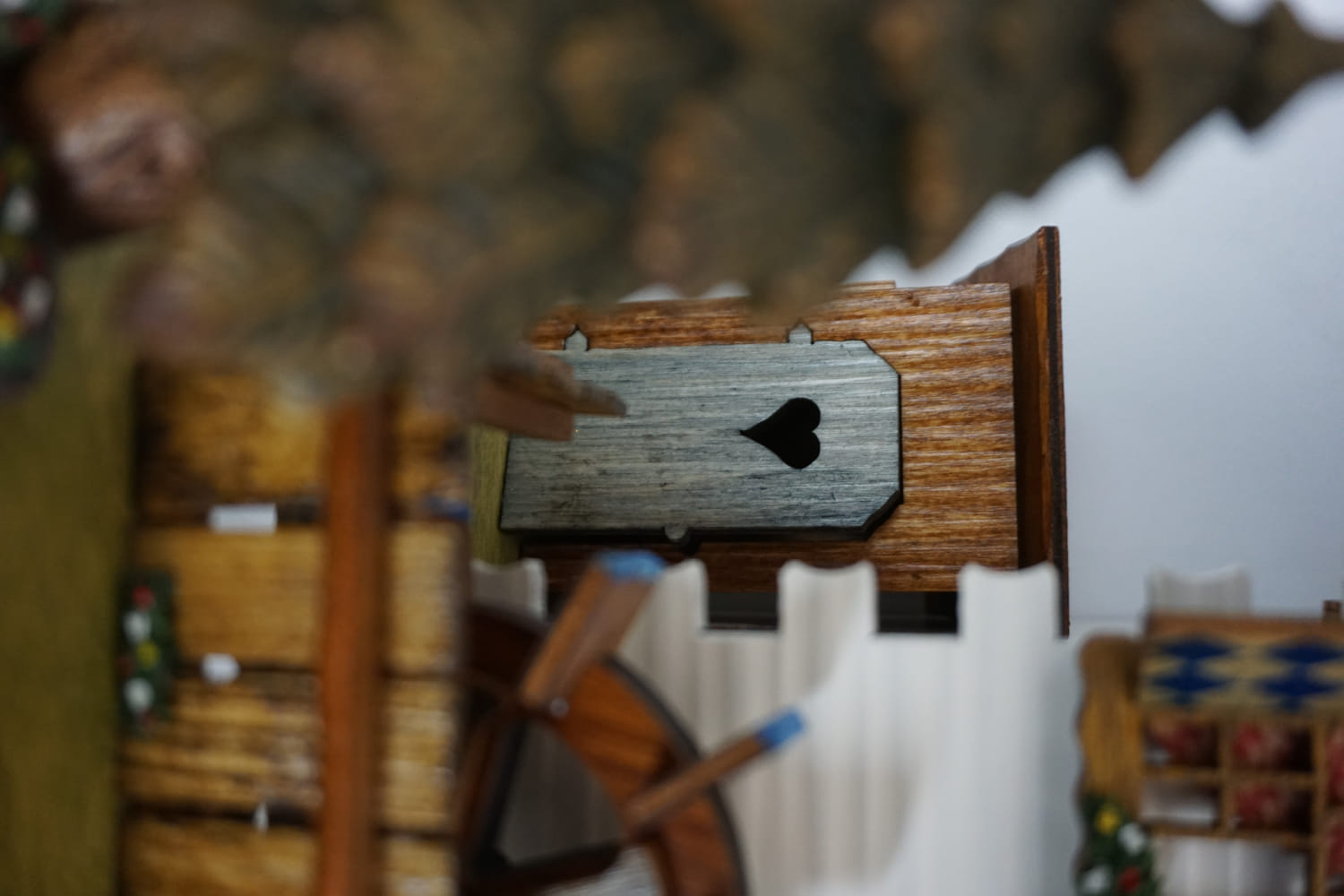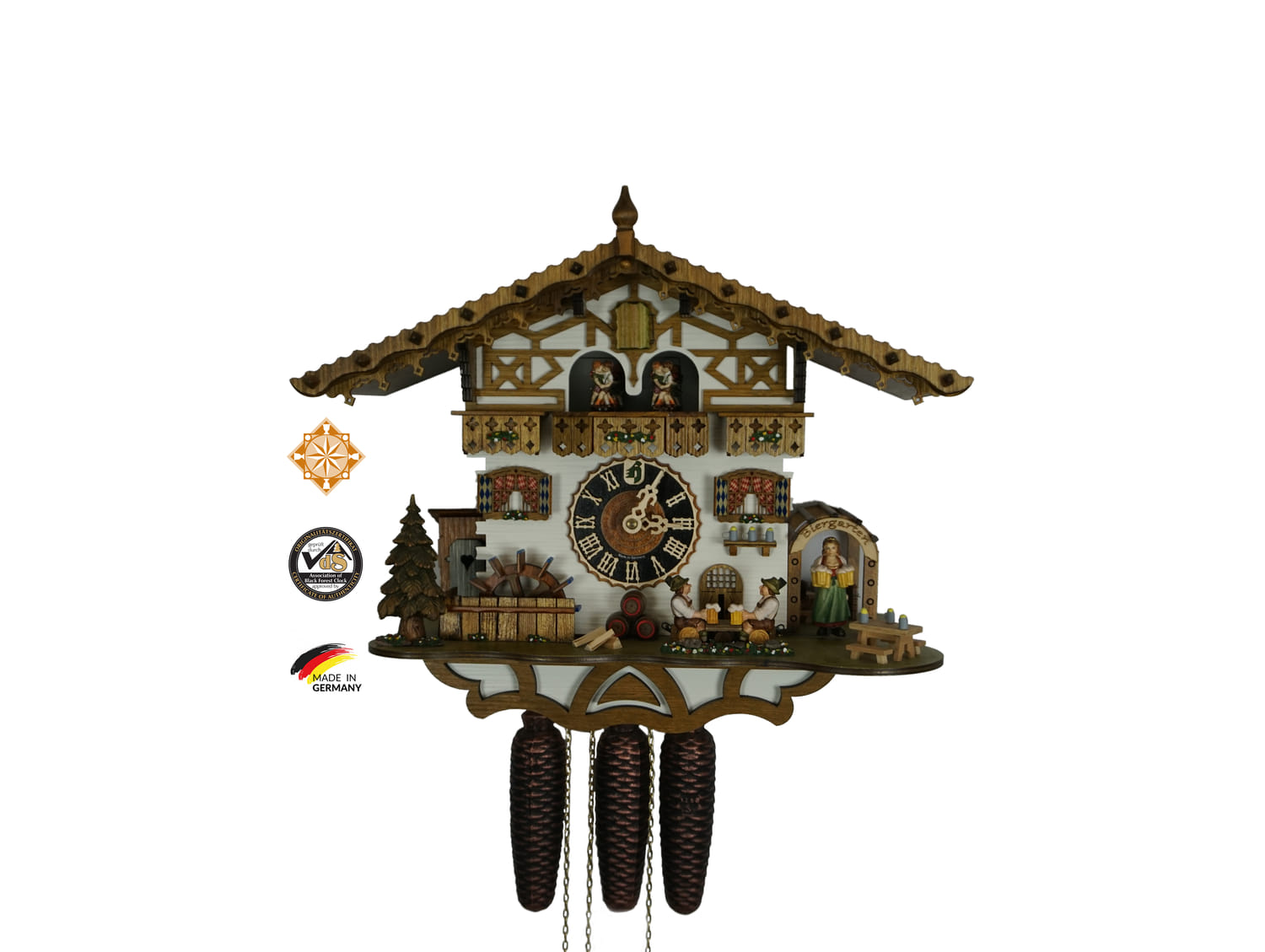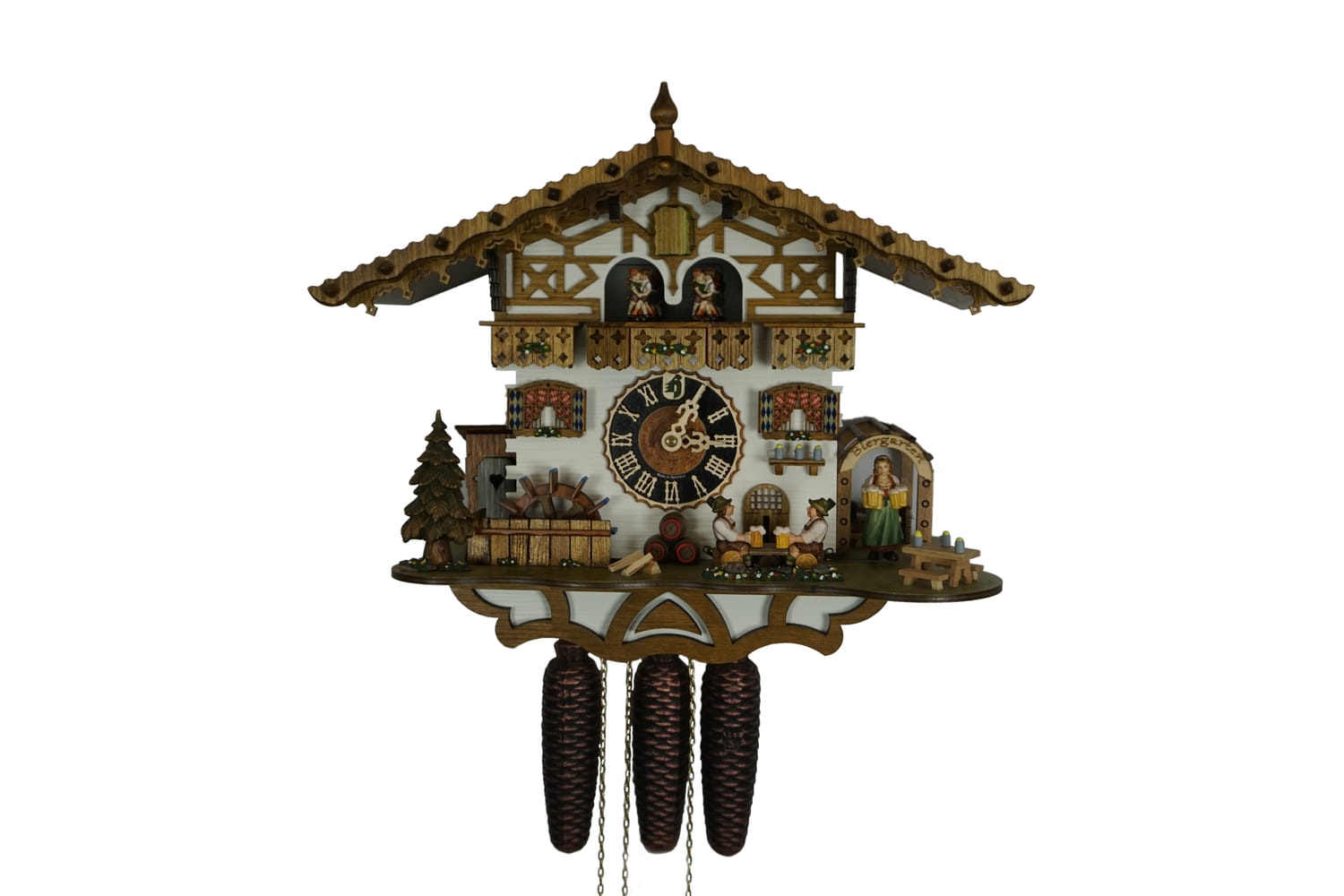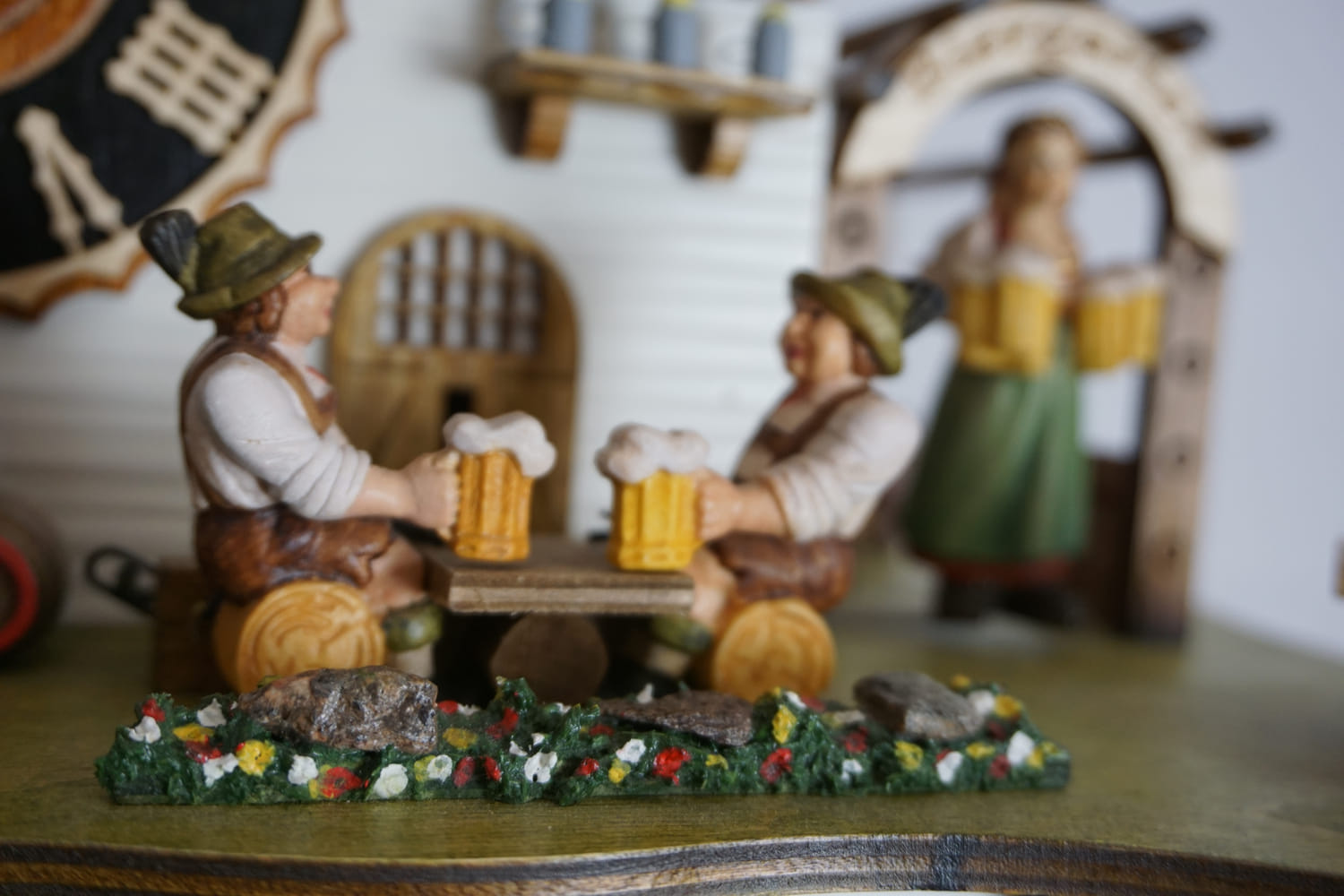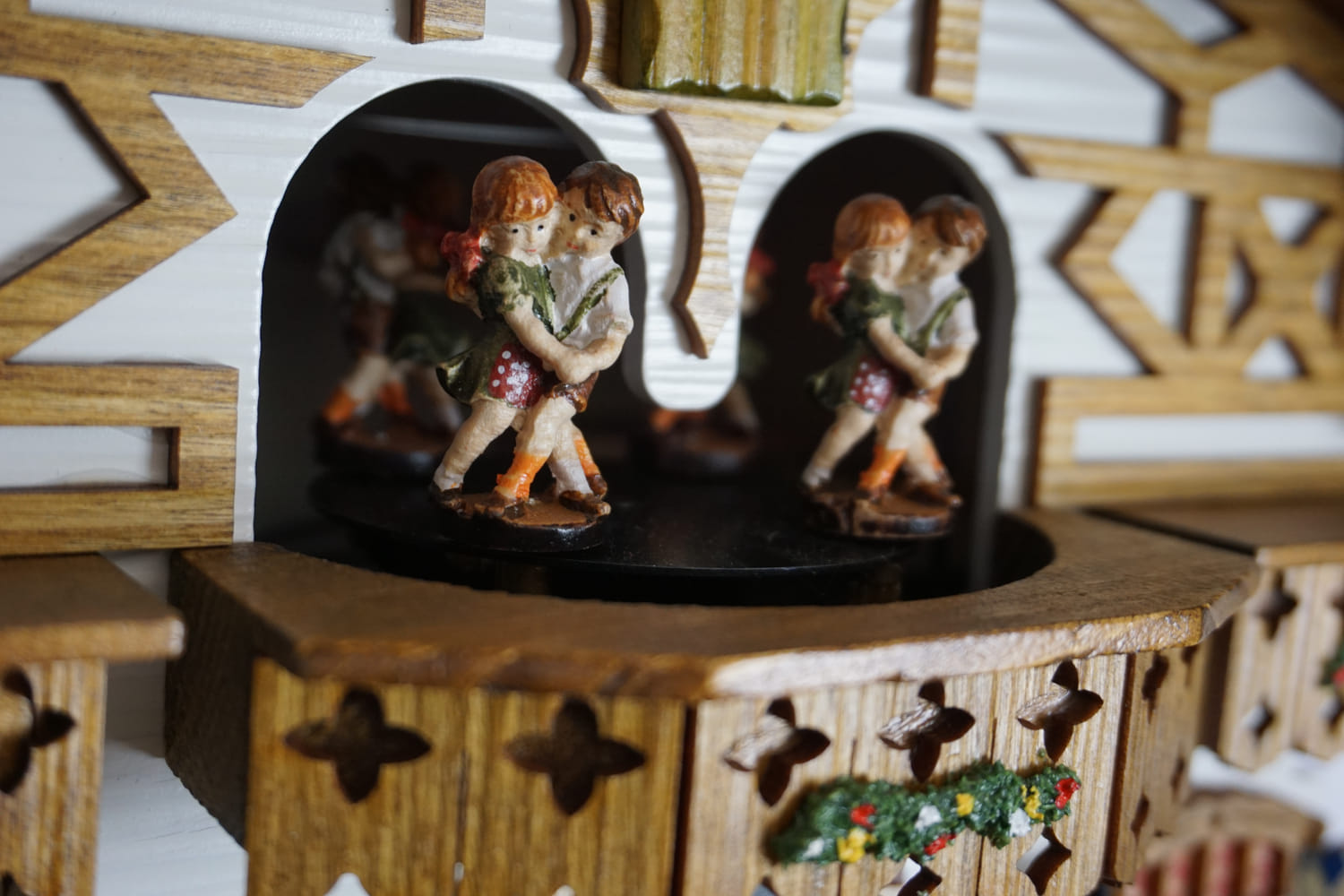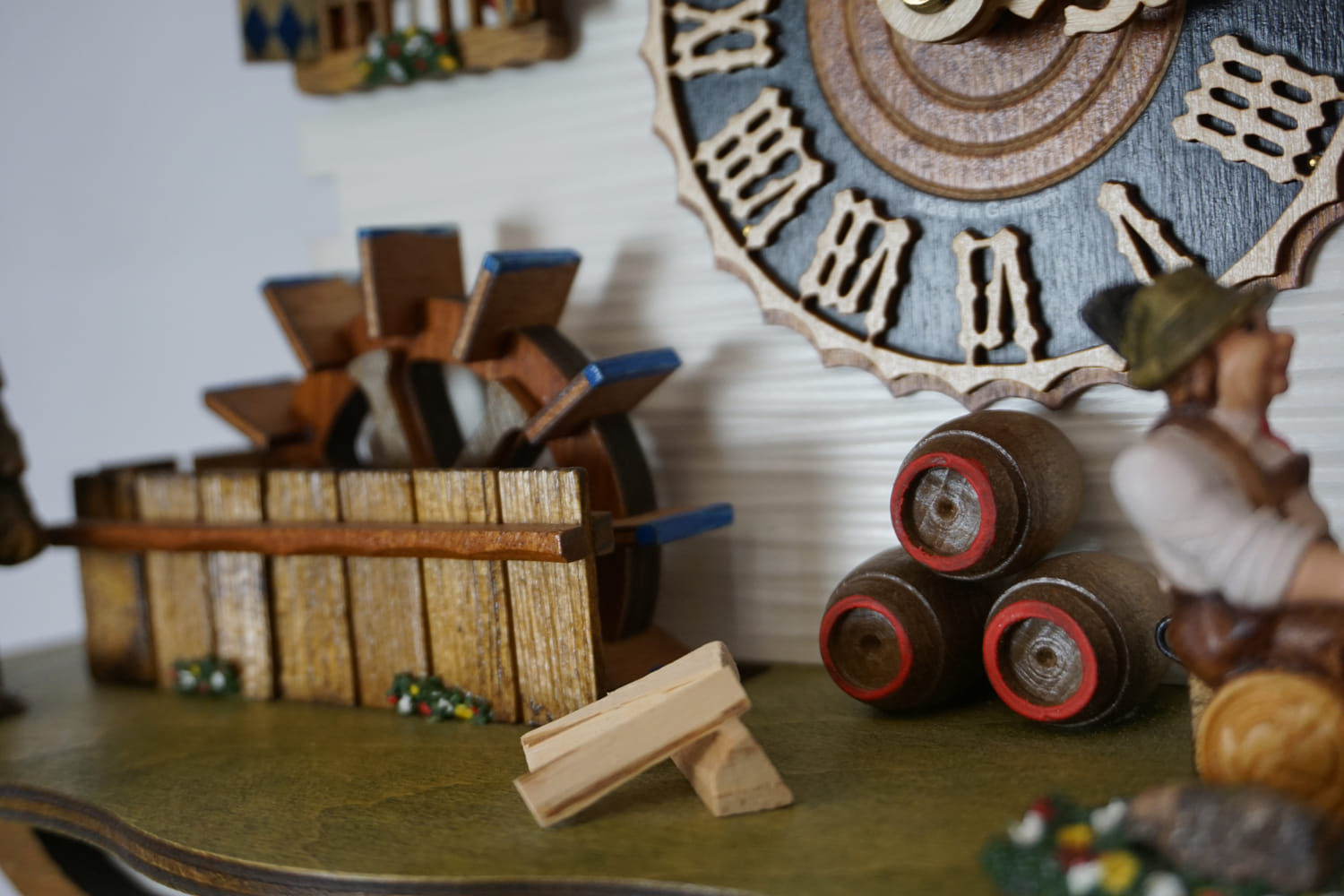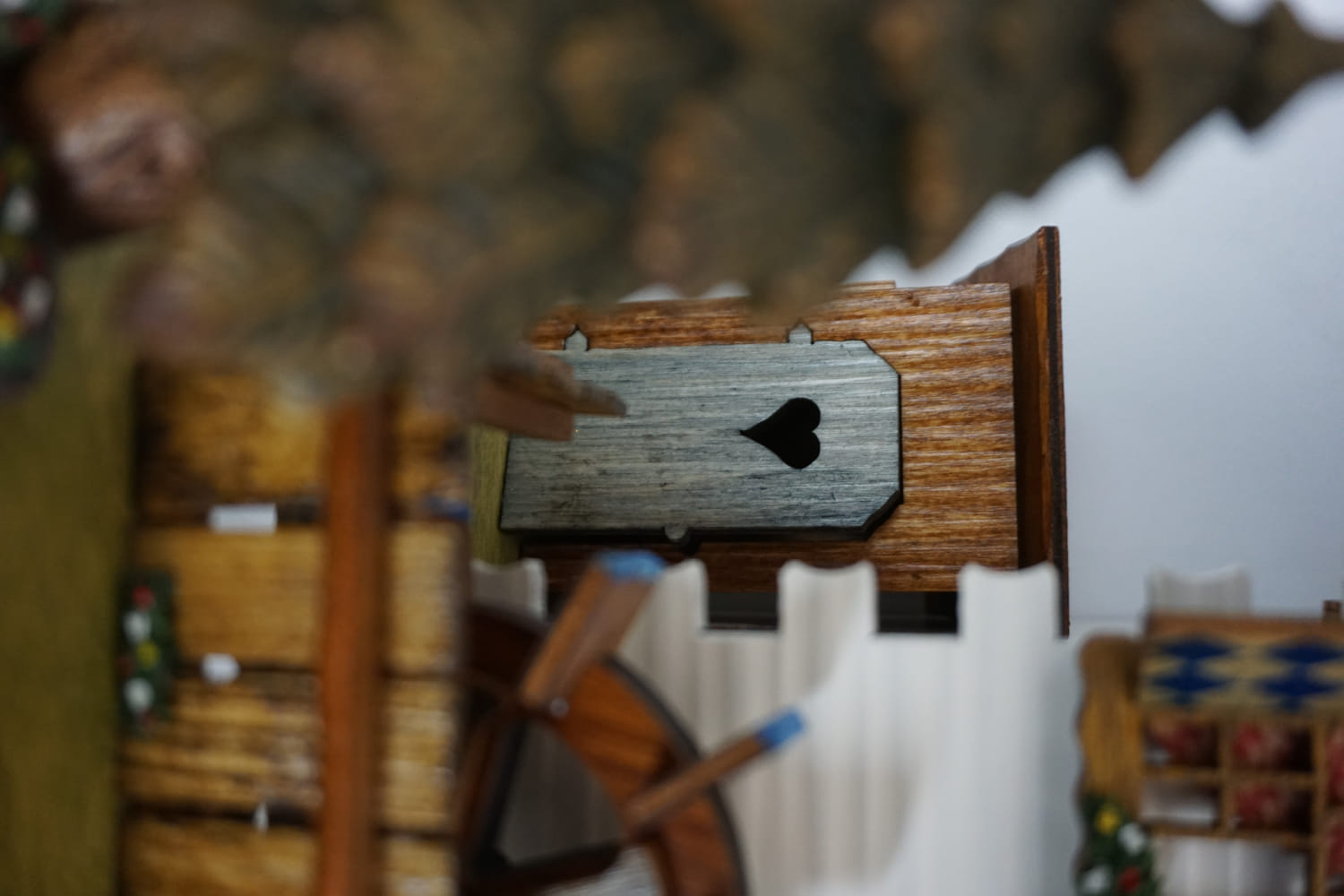 Available, delivery time 14-20 Days
High Quality Domestic Products
Product information "Cuckoo Clock | The Beer Drinkers | 8 Day Movement | Music"
Bavarian-style house to celebrate the infamous Oktoberfest. Blue and white shutters on the windows represent Bavaria. Around the clock, there are two men drinking beer and a lady wearing a dirndl dress, serving. The cuckoo calls every half hour and plays music every hour. At the top, there are figures dancing to the music.
Material
The cuckoo clock is made and hand-carved out of bass/linden wood, the weights are made out of cast iron, and the chain is made out of stainless steel.
Technical details
Clock work: 8 day winding with automatic night off (silent mode from 8 PM until 8 AM)
Clock face: Wooden with wooden hands and numbers (hand-carved)
Clock size and weight: Clock weighs 8.5 kg (18 pounds)
length: 45 cm (18 inch)
width: 21 cm (8.5 inch)
height: 36 cm (14 inch)
Pendulum: Precise pendulum made out of wood and stainless steel, hand-painted, with screw to regulate the speed
Chime: Stainless steel
Cuckoo: Wooden (hand-carved and hand-painted)
Dancing figures: Hand-carved and painted in light brown and white color
Music: "Trink, Trink Brüderlein" and "In München steht ein Hofbrauhaus" (Oktoberfest songs)
Features: Low-pitched cuckoo sound, chimes once on the half an hour and varyingly on the full hour, depending on the hour (i.e. 7 o´clock – 7 times). Beer drinkers lift glasses, the lady serving beer moves back and forth towards the drinkers, water wheel and dance figures turn while music is playing.