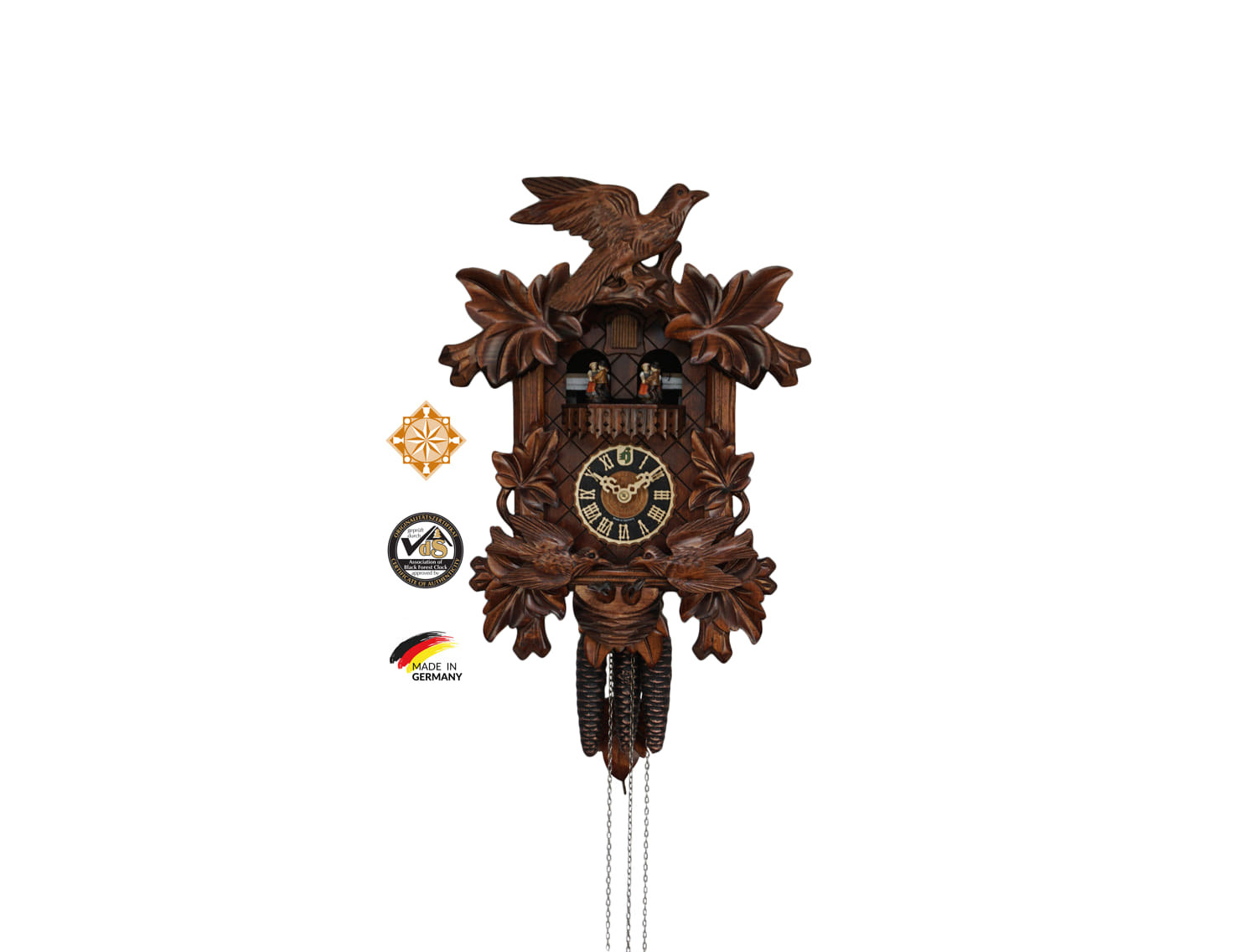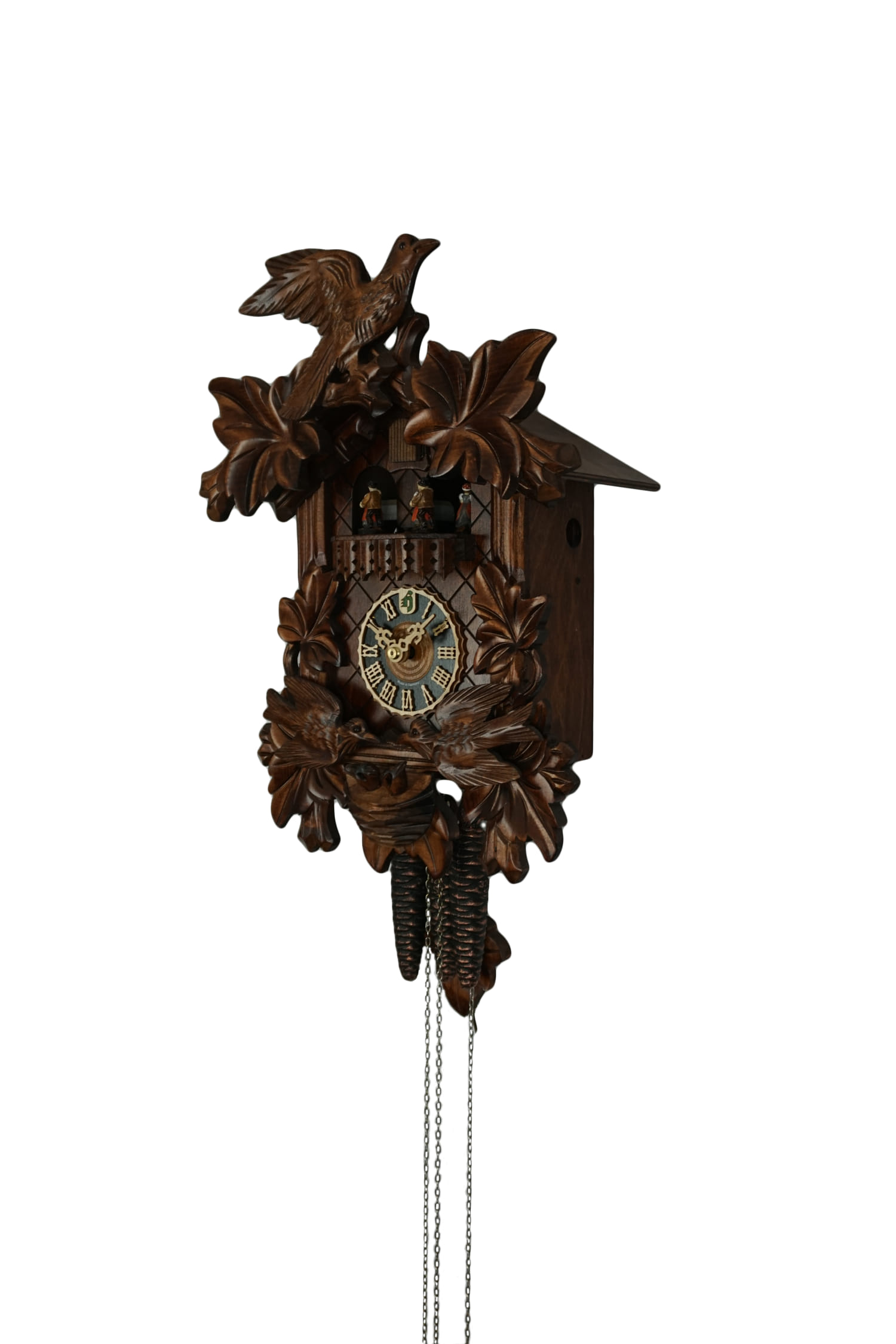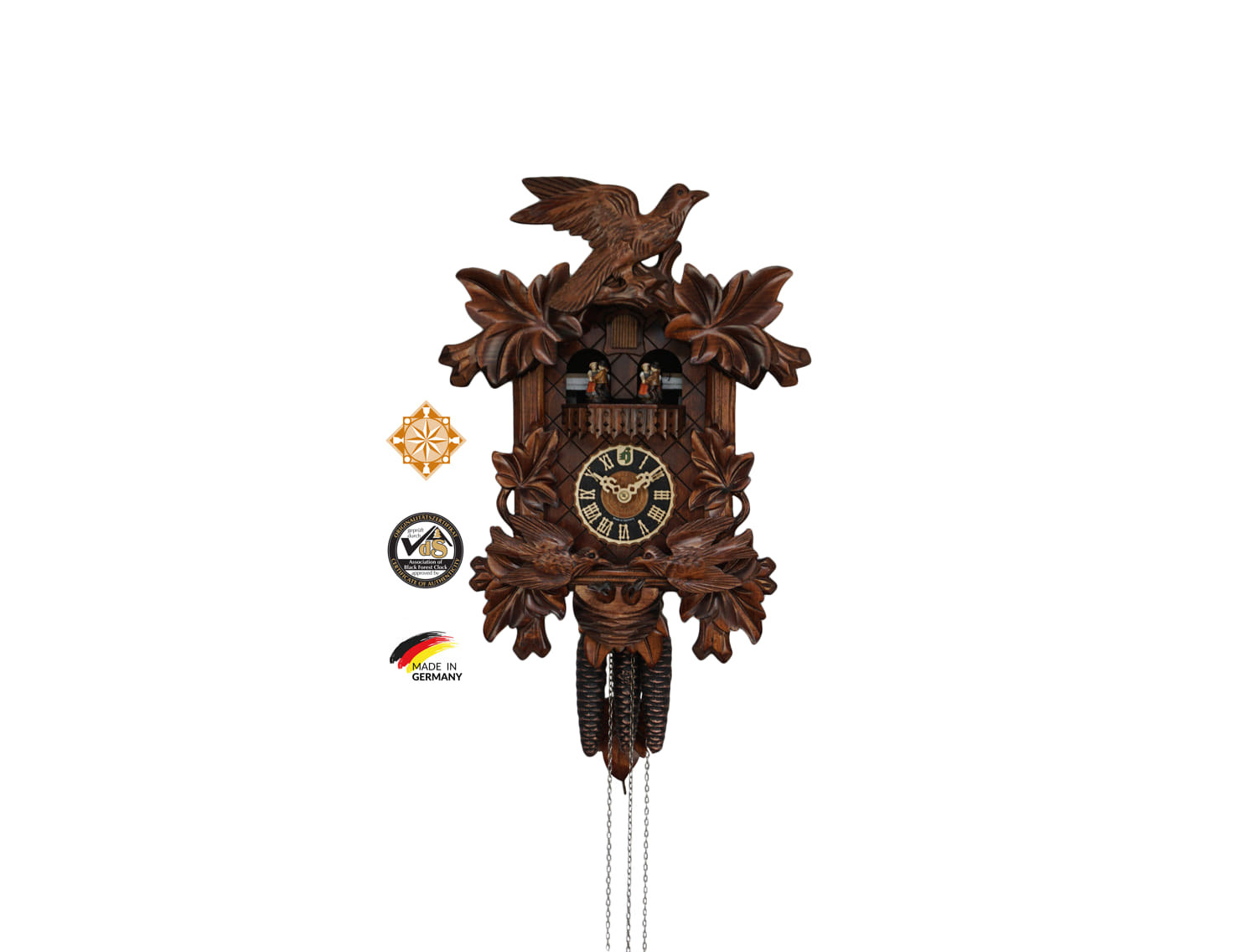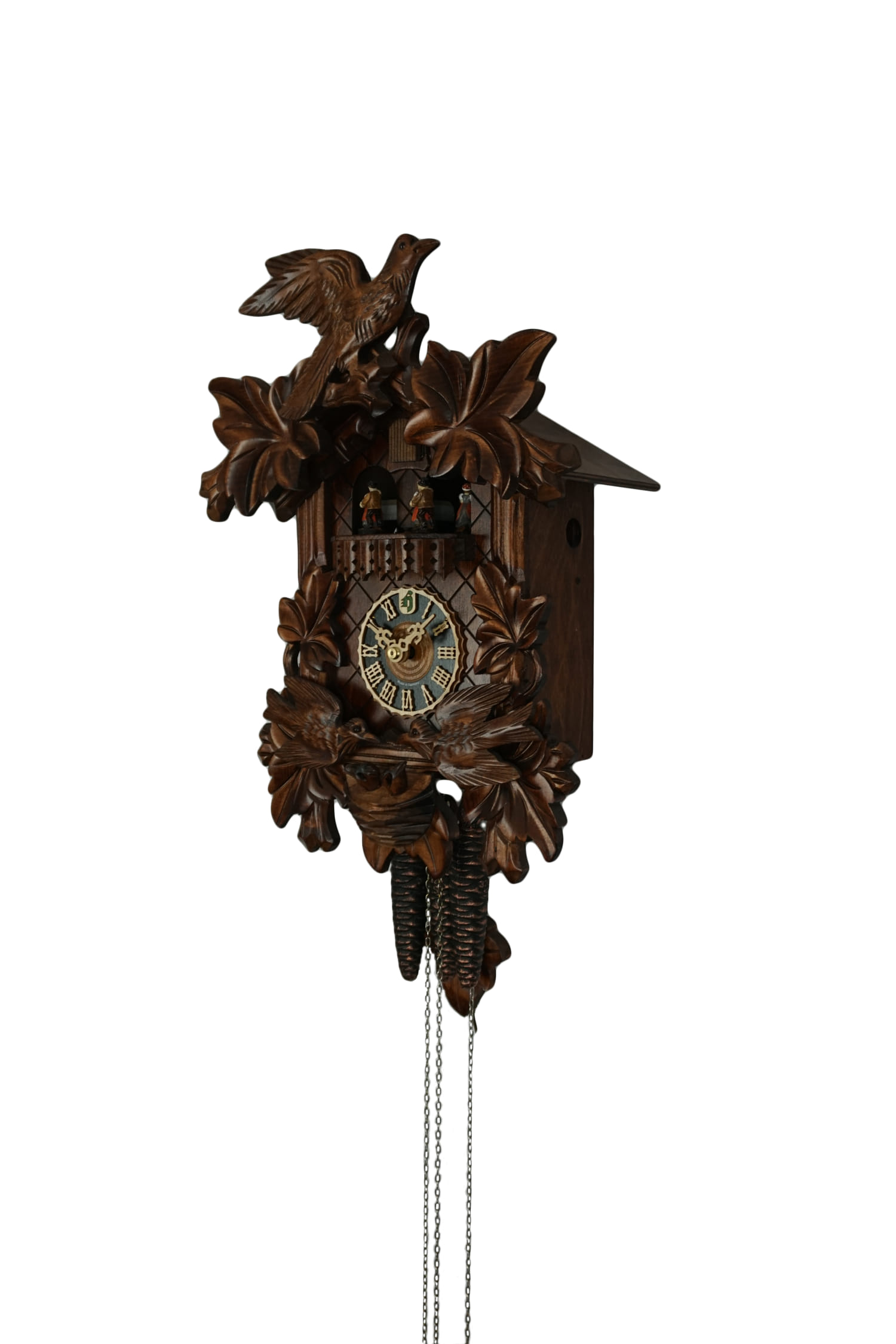 Available, delivery time 14-20 Days
High Quality Domestic Products
Product information "Cuckoo Clock | Traditional, Moving Birds | 1 Day Movement | Music"
Traditional monocolor cuckoo clock. The frame is decorated with vine leaf carvings, a cuckoo bird on top, and two birds in the lower section. The birds move back and forth as they feed their babies in the nest.
Material
The cuckoo clock is made and hand-carved out of bass/linden wood, the weights are made out of cast iron, and the chain is made out of stainless steel.
Technical details
Clock work: 1 day winding with manual night switch
Clock face: Wooden with wooden hands and numbers (hand-carved)
Clock size and weight: Clock weighs 4 kg (9 pounds)
length: 35 cm (14 inch)
width: 18 cm (7 inch)
height: 45 cm (18 inch)
Pendulum: Precise pendulum made out of wood and stainless steel, with screw to regulate the speed
Chime: Stainless steel
Cuckoo: Wooden (hand-carved and hand-painted)
Features: Medium-pitched cuckoo sound, chimes once on the half an hour and varyingly on the full hour, depending on the hour (i.e. 7 o´clock – 7 times). Birds on sides, representing parents feeding their babies. They move back and forth to the sound of the cuckoo and dancing figurines turn while music is playing.