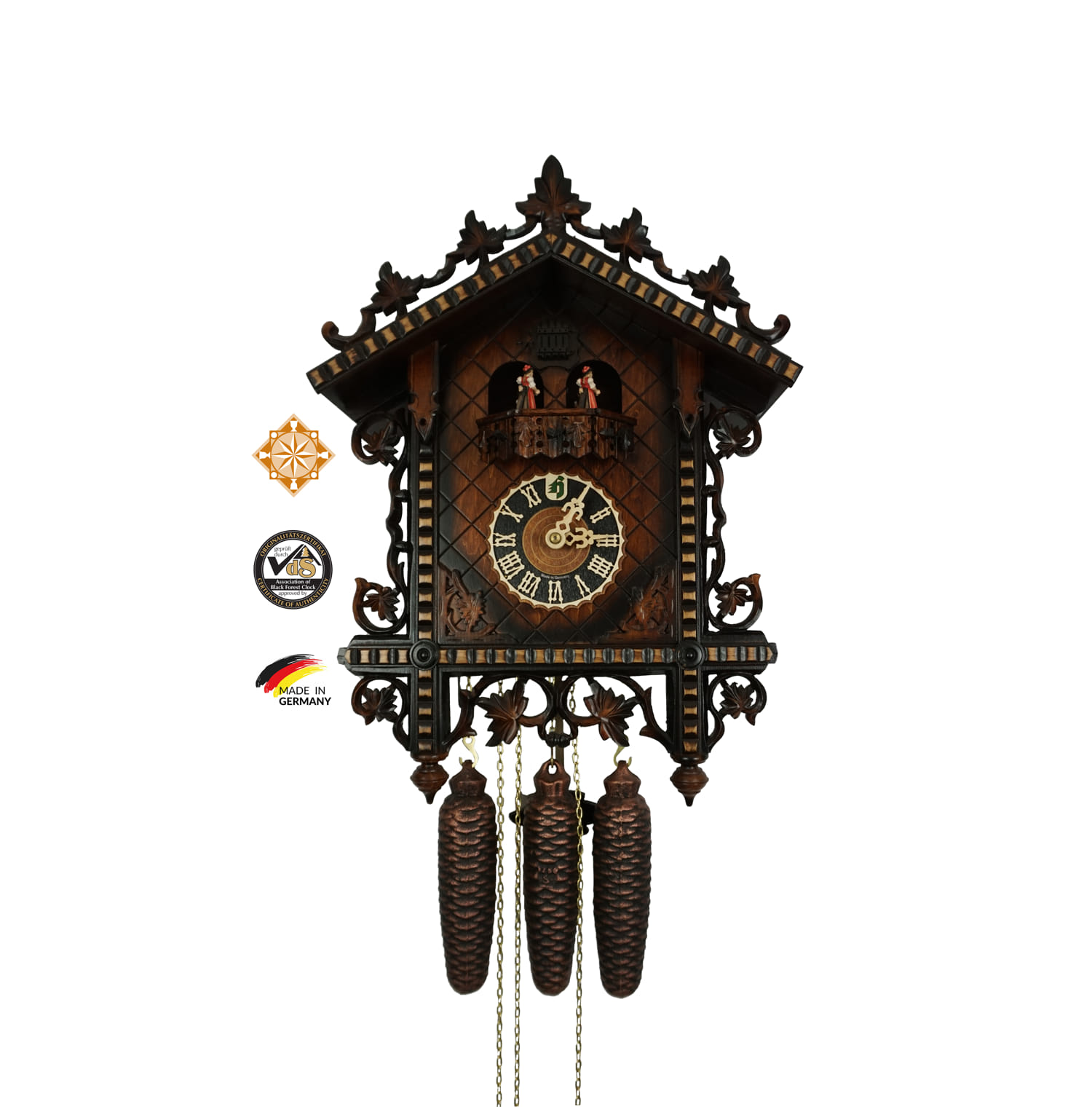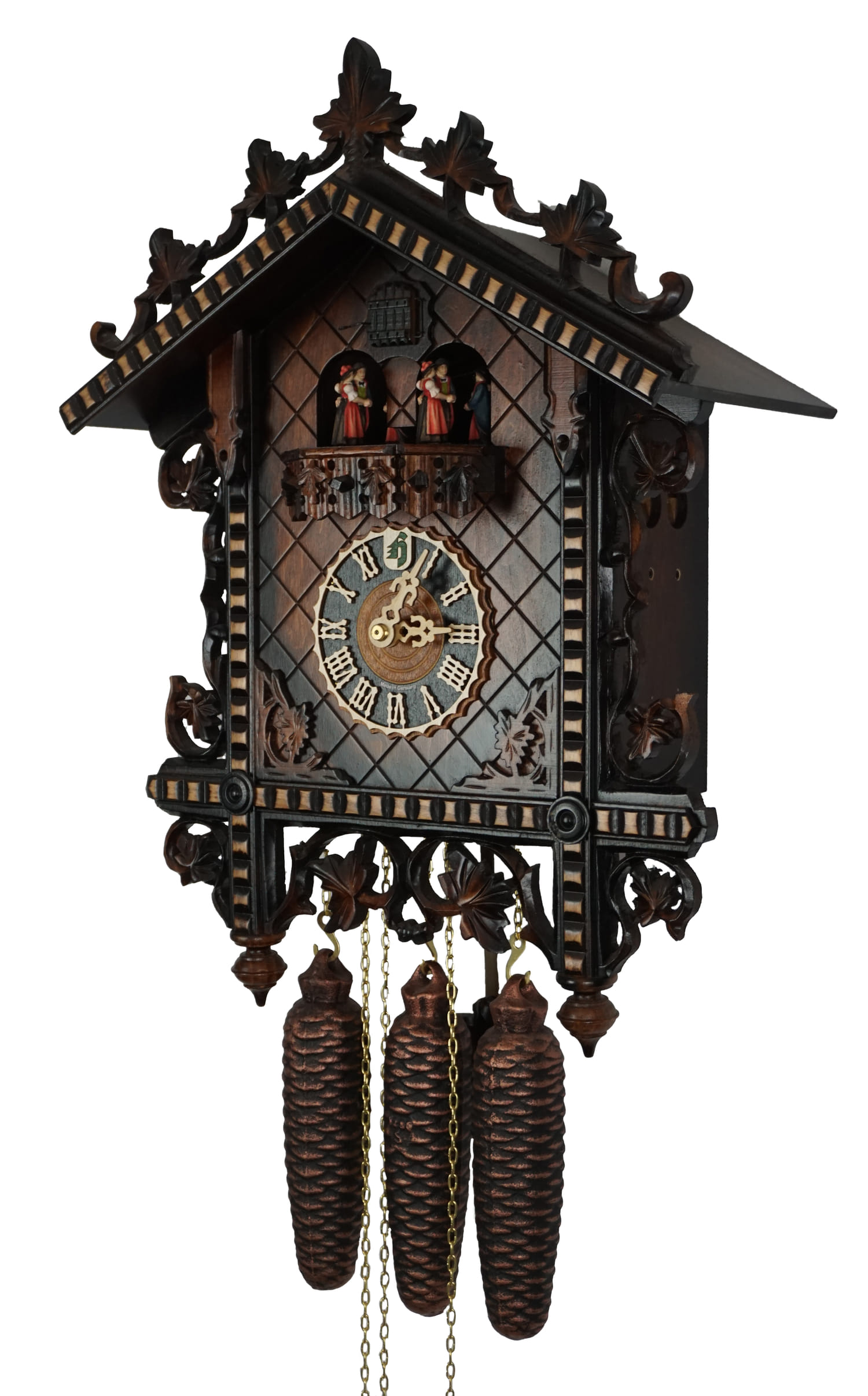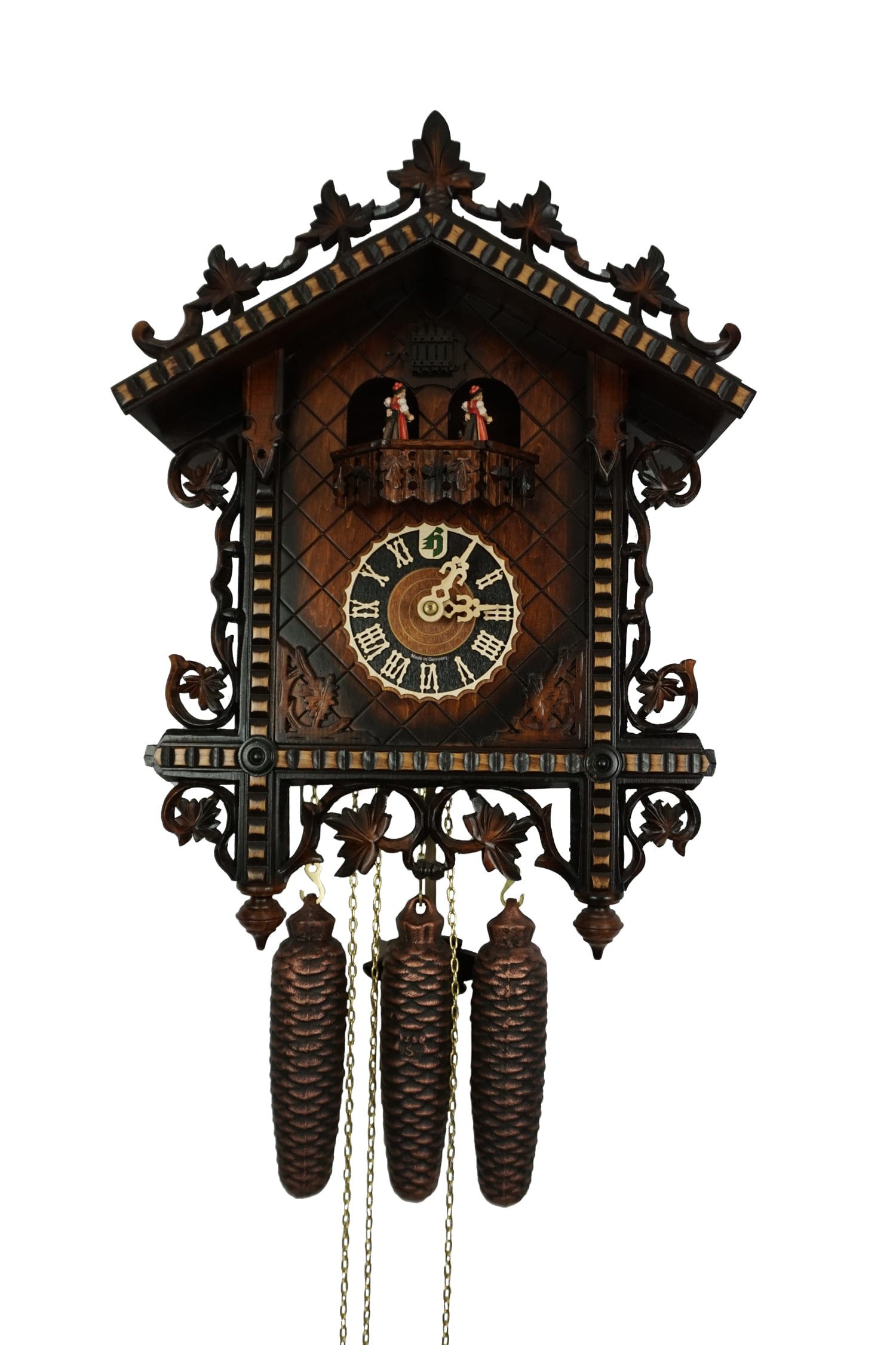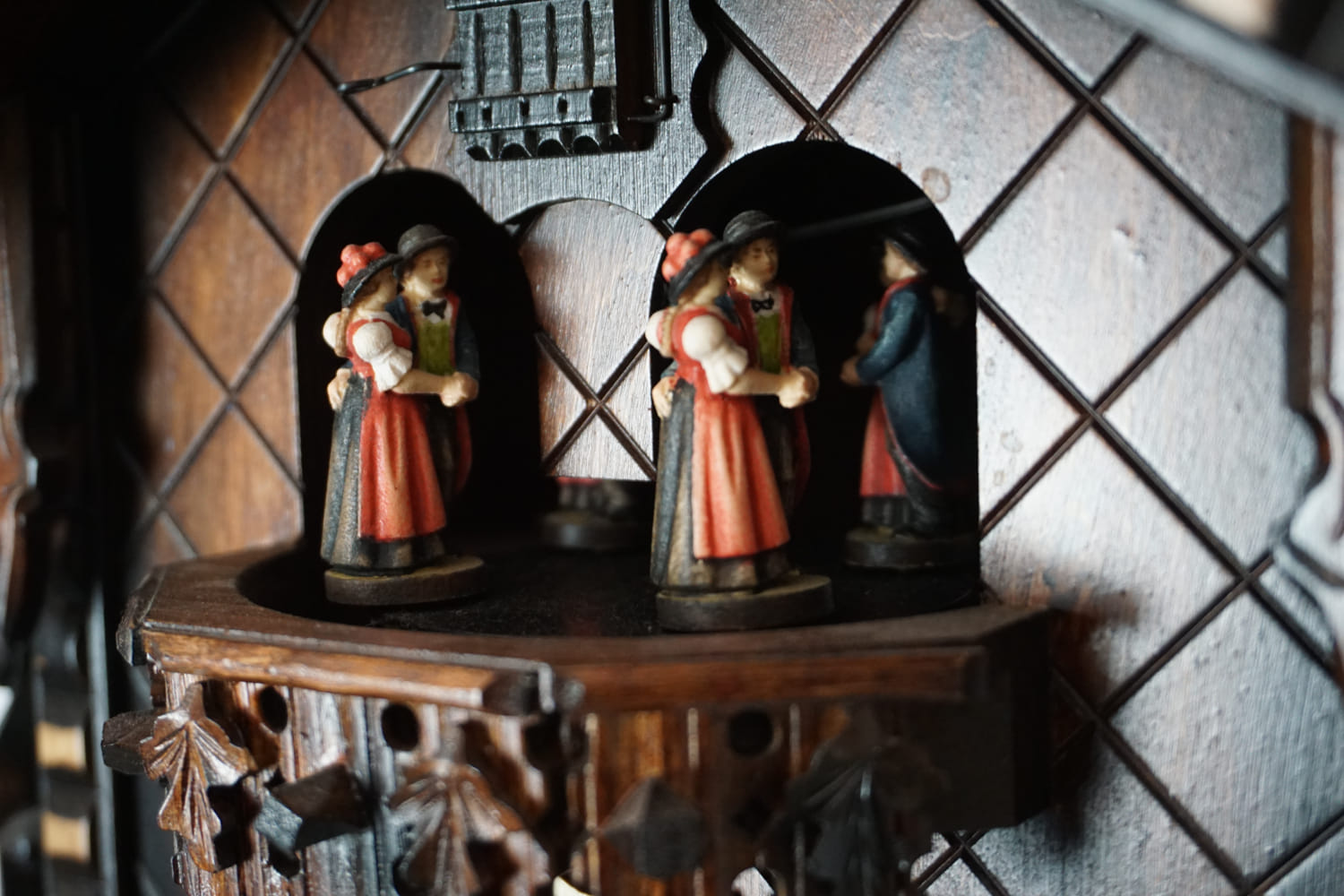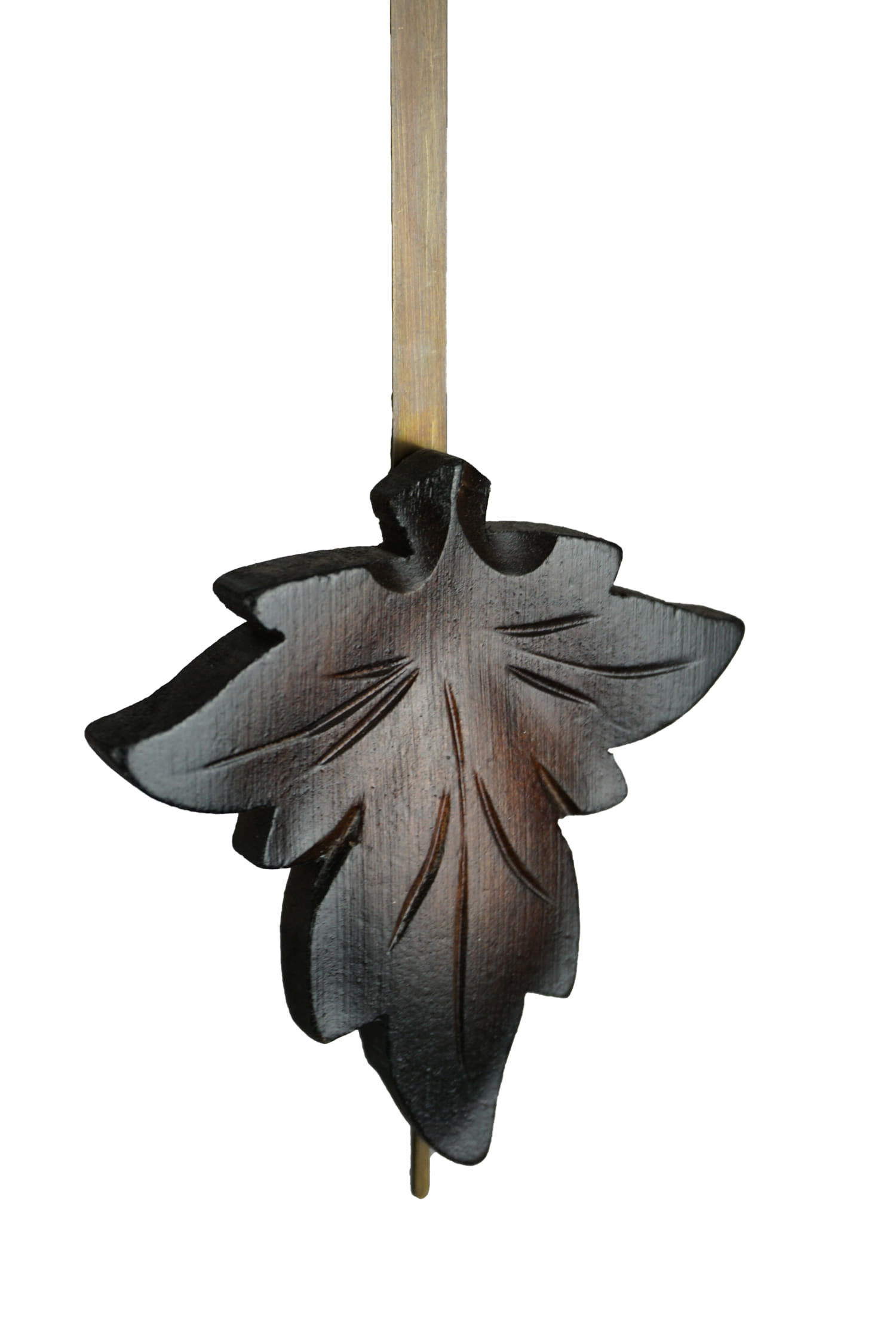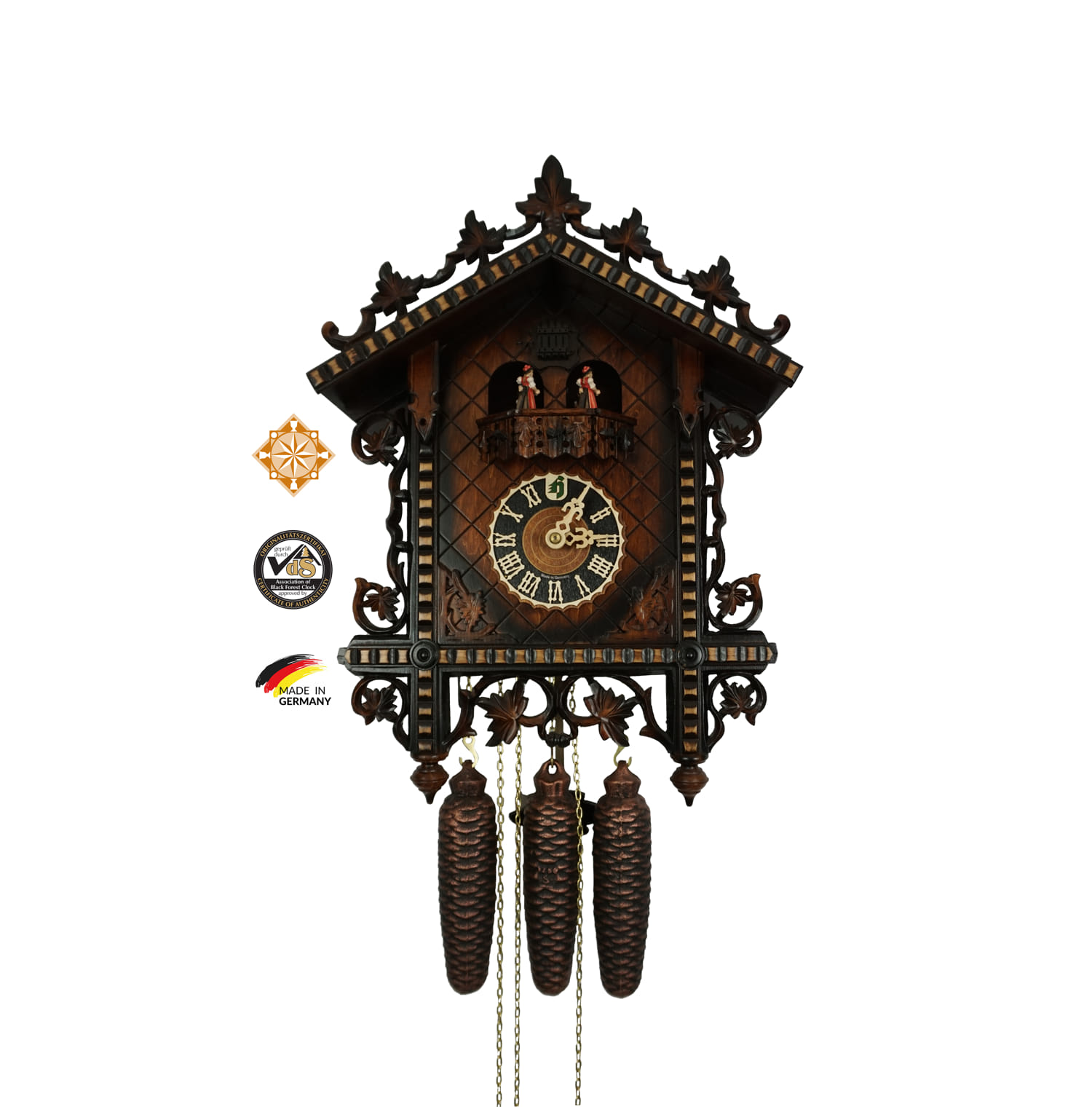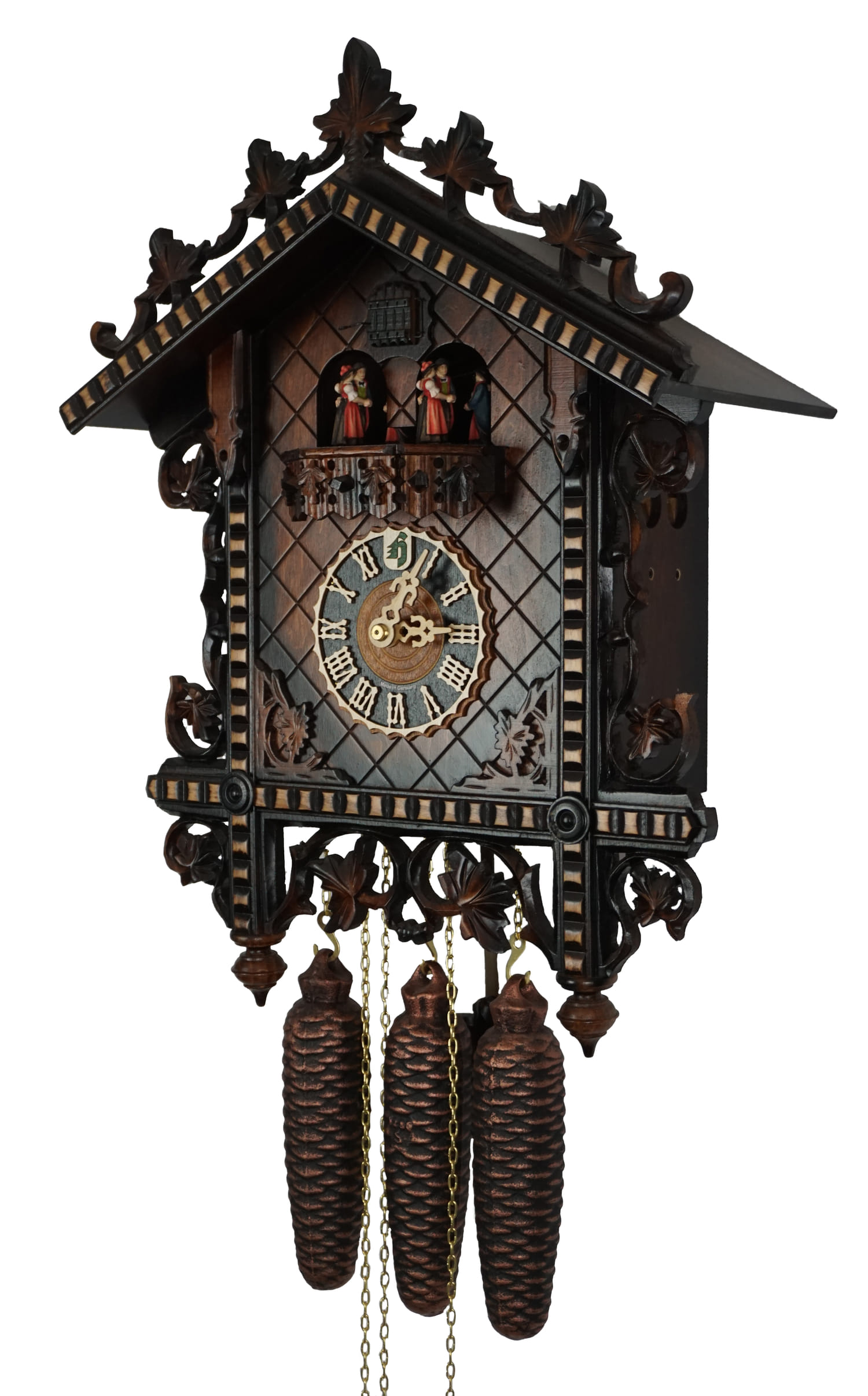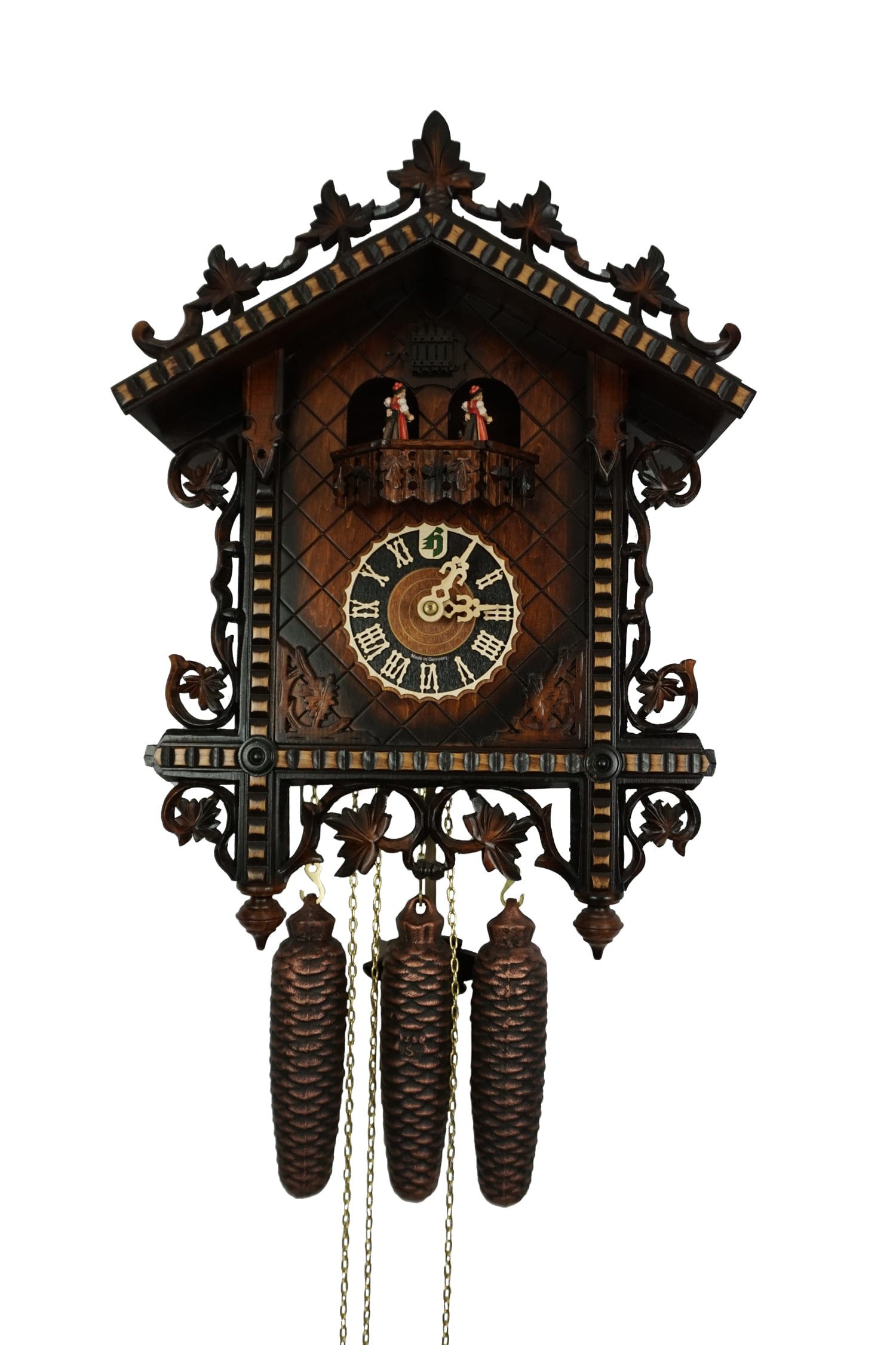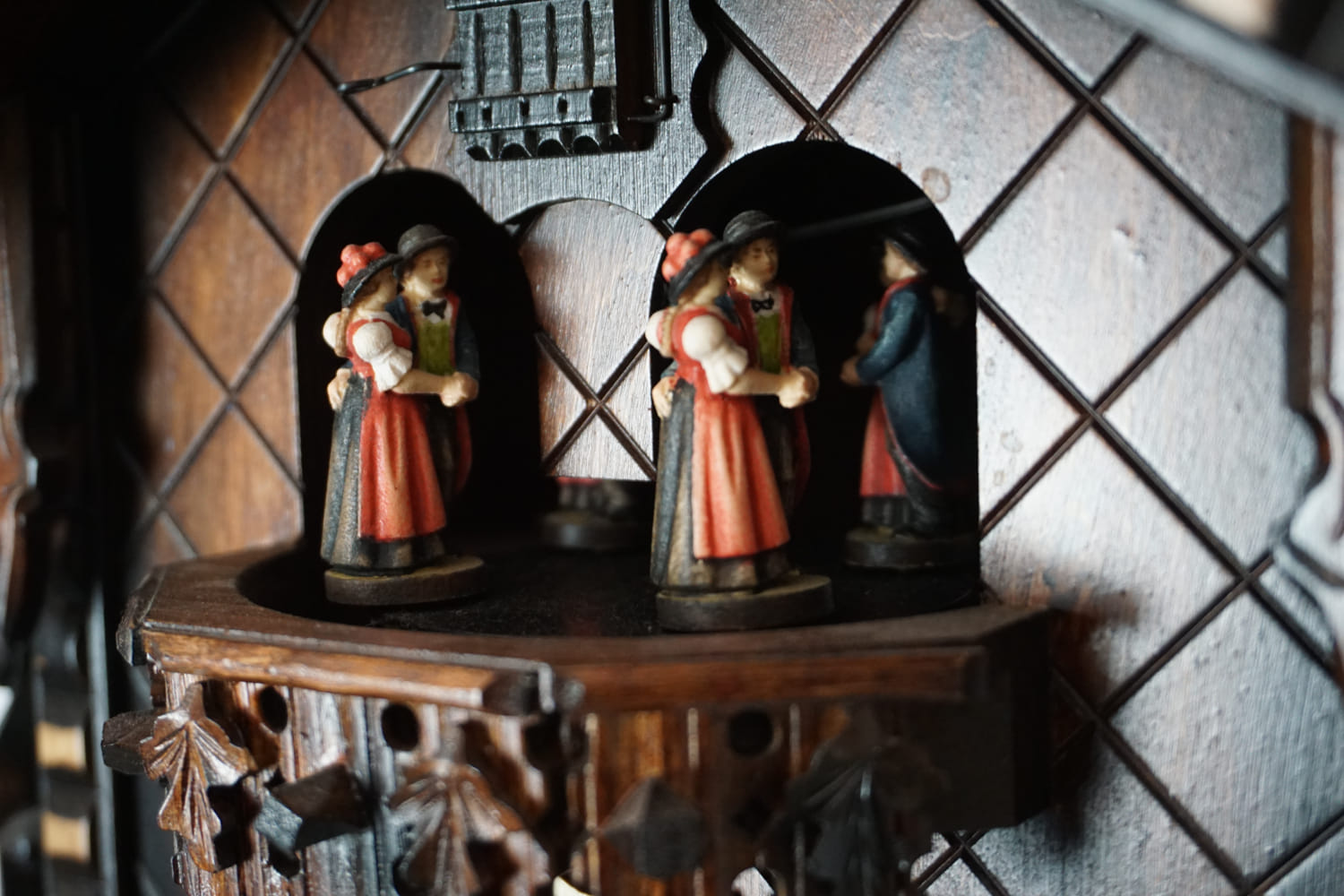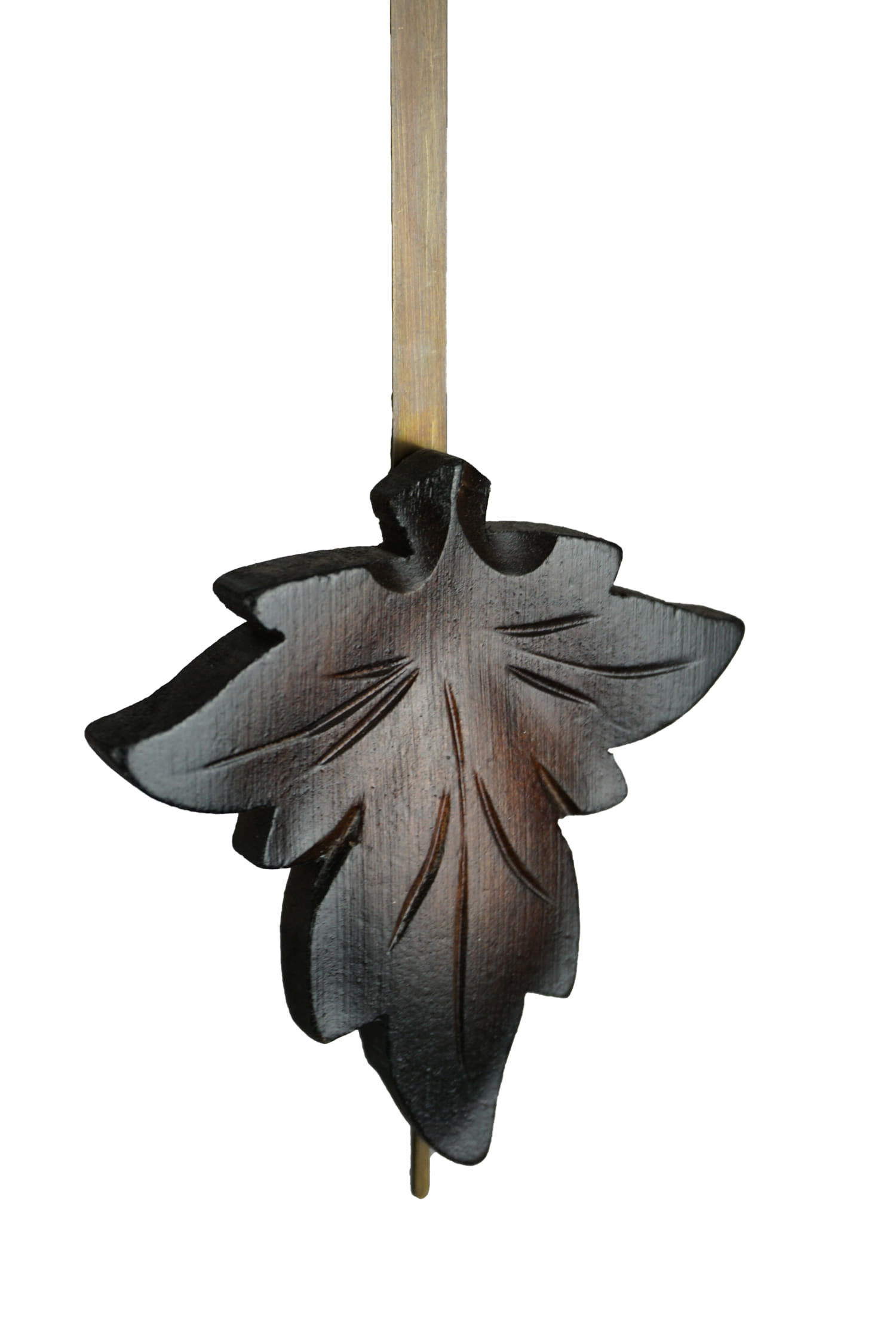 Available, delivery time 14-20 Days
High Quality Domestic Products
Product information "Cuckoo Clock | Train Station | 8 Day Movement | Music"
The train station clock, with its iconic roof and railway tracks outlining the edges, is one of our most traditional style cuckoo clocks. The story starts around 1860 when the first trains were brought to the Black Forest during the Industrial Revolution. Around that time, a competition for a new cuckoo clock design took place. This clock, designed by a railway engineer, was the winner of that competition. It was a breaking point towards the cuckoo clock we know today.
Material
The cuckoo clock is made and hand-carved out of bass/linden wood, the weights are made out of cast iron, and the chain is made out of stainless steel.
Technical details
Clock work: 8 day winding with automatic night switch (silent mode from 8 PM until 8 AM)
Clock face: Wooden with wooden hands and numbers (hand-carved)
Clock size and weight: Clock weighs 8.5 kg (18 pounds)
length: 32 cm (12.5 inch)
width: 19 cm (7.5 inch)
height: 45 cm (18 inch)
Pendulum: Precise pendulum made out of wood and stainless steel, hand-painted, with screw to regulate the speed
Chime: Stainless steel
Cuckoo: Wooden (hand-carved and hand-painted)
Dancing figures: Hand-carved and painted in light brown and white color
Music: "Edelweiss" and "Happy Wanderer" (they change every half an hour)
Features: Low-pitched cuckoo sound, chimes once on the half an hour and varyingly on the full hour, depending on the hour (i.e. 7 o´clock – 7 times). The figures dance while music is playing.