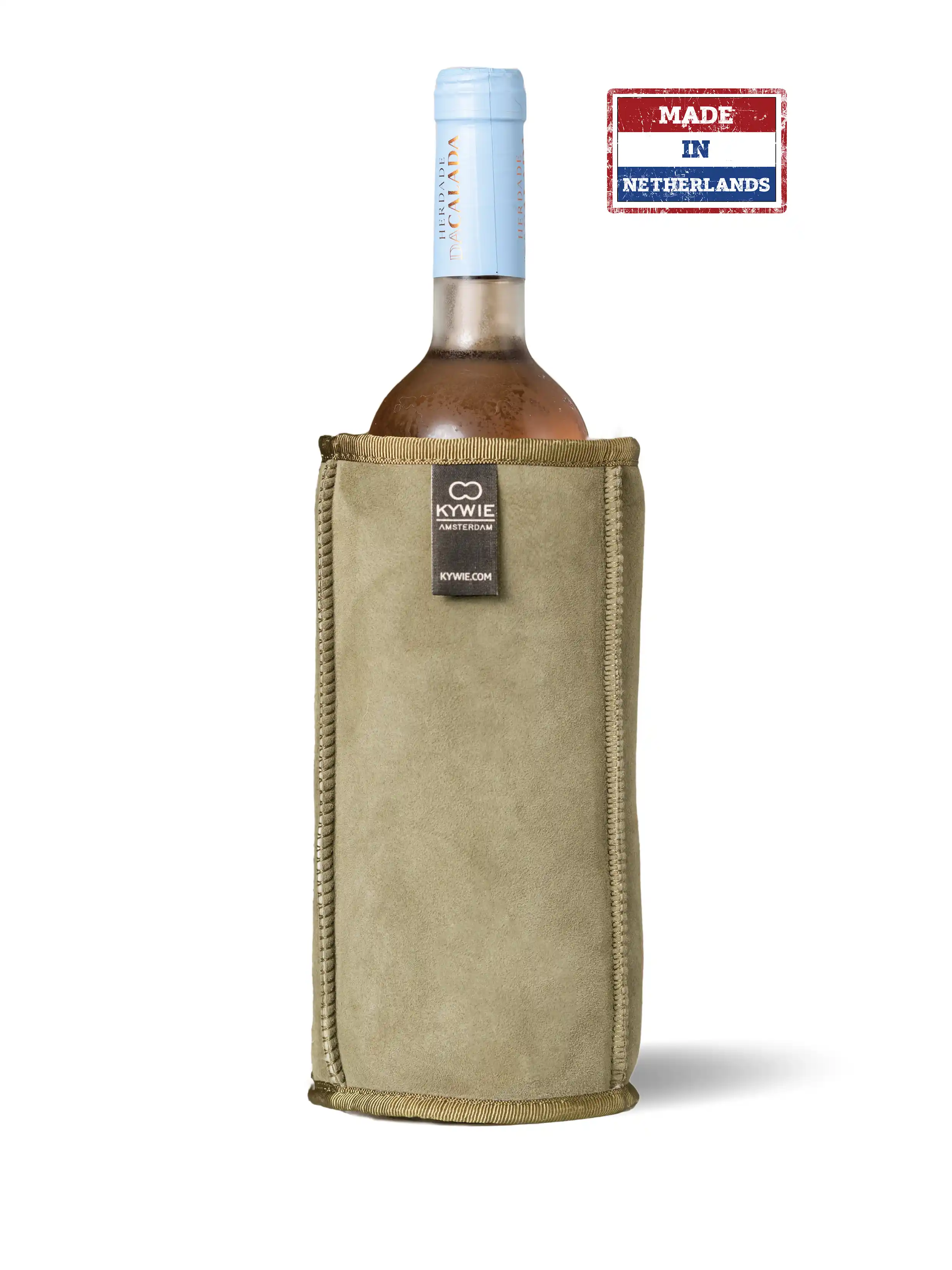 Product information "KYWIE | Wine Cooler | Khaki Suede"
KYWIE wine cooler is made of 100% natural sheepskin. Counter intuitive as it may be, this cooler keeps COOL! Better than any other material in the world (other than ice).
The woolen interior is a natural BIO-INSULATOR and traps (cold) air inside the cooler.
Result: pre-chilled wine cold 4 hours. It is lightweight and foldable, protects your bottle and fits in your hand perfectly. Convenient for at home and on the go. A smart birthday gift, for everybody, original and lasting.
KYWIE Wine coolers are handmade of 100% natural TEXEL sheepskin and as such there will be slight variations in colour, texture and markings which we believe adds to the beauty and individual character of every cooler.
Color:

Khaki

Diameter:

7-8cm (2.75-3.14 inch)

Height:

21cm (8.26 inch)

Made in:

Netherlands

Manufacturer :

Kywie

Material:

Sheepskin

, Suede

, TEXEL Sheep Wool

Volume:

0.7-1l (23.6-33.8 fl oz)