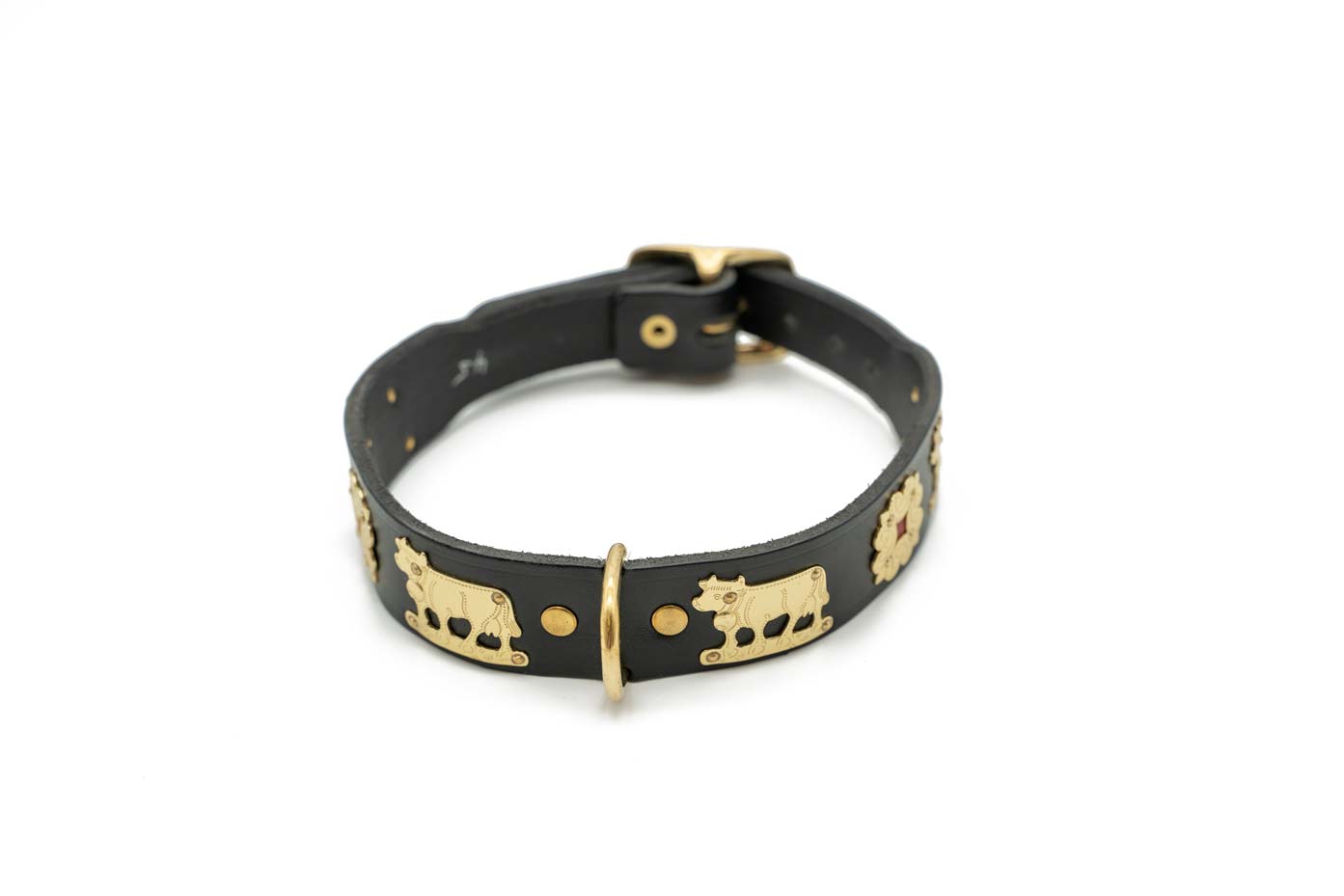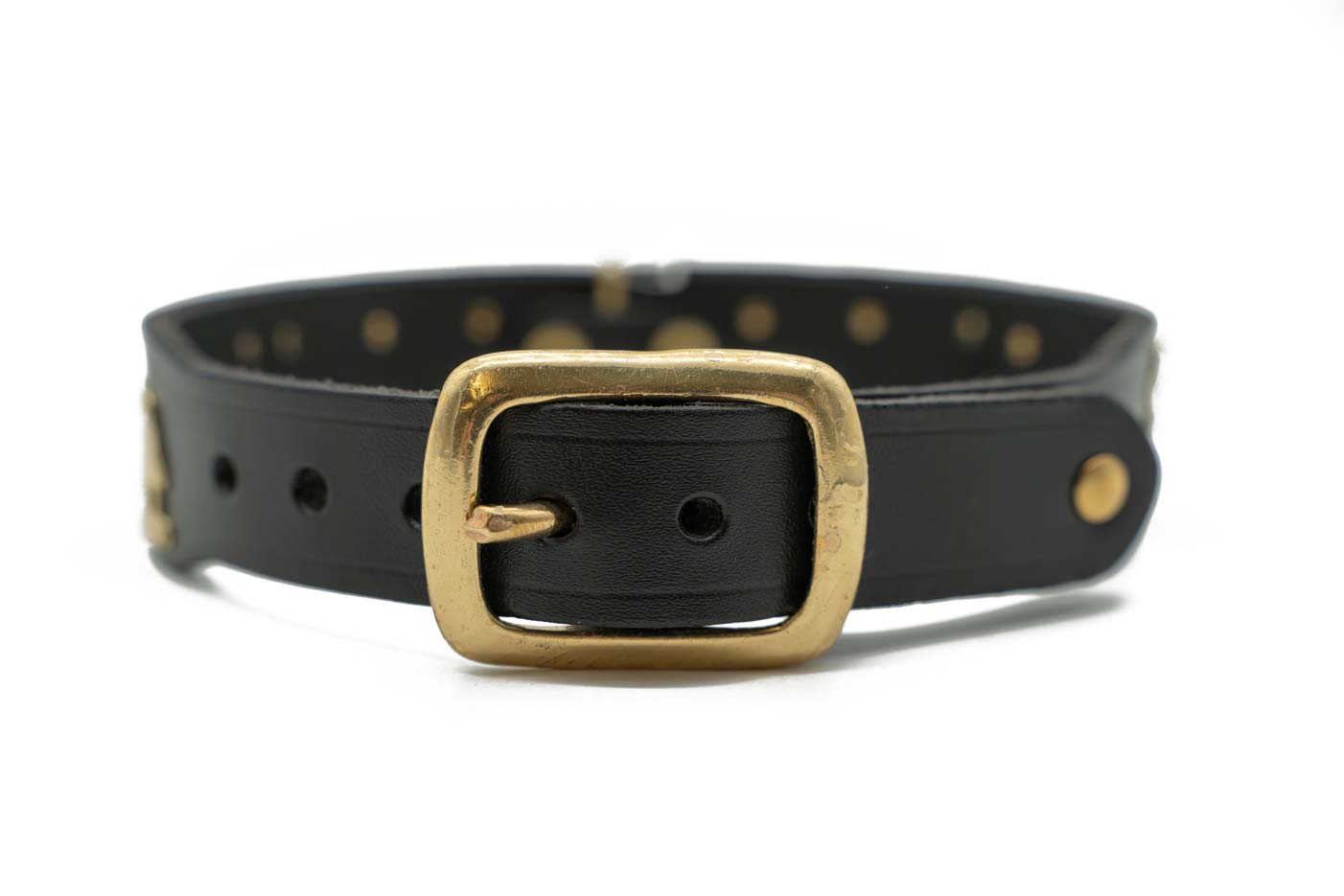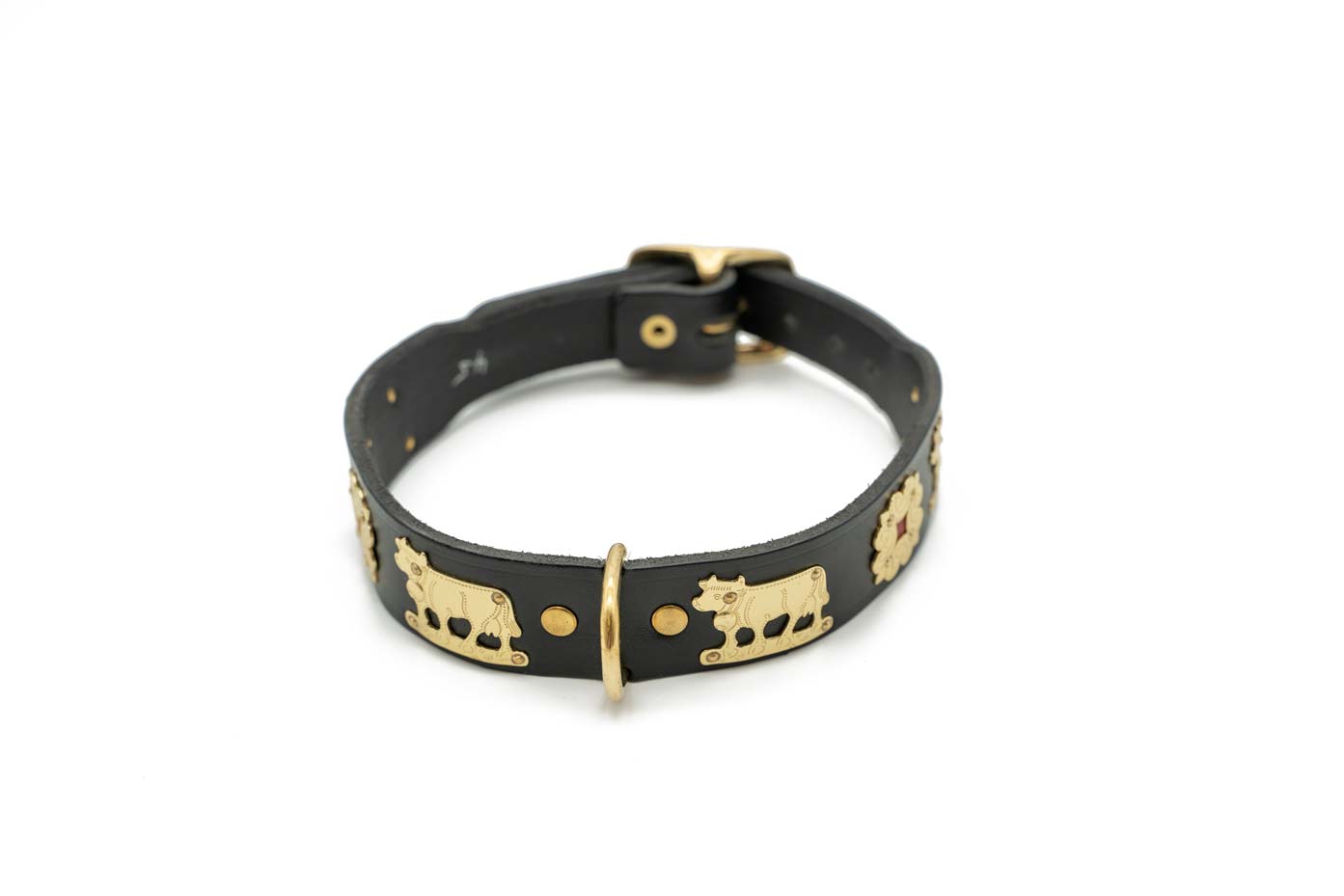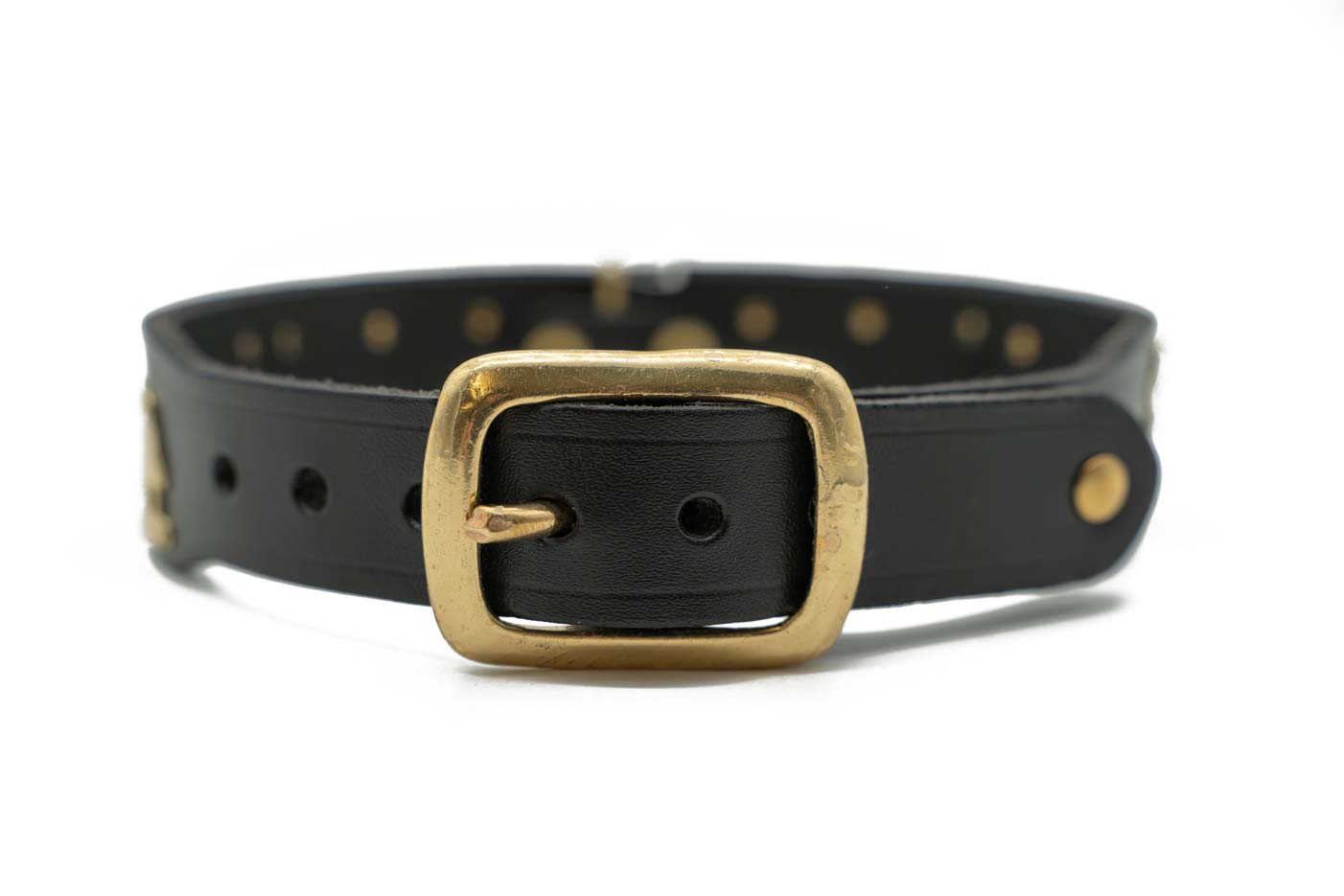 Available, delivery time 14-20 Days
Product number:
13872-004.1
Product information "Leather Dog Collar | Brass Fitted"
Our Swiss dog collars encapsulate the festive nature of the breathtaking Appenzeller region of Switzerland. Each collar is handcrafted by the descendants of one of the original founders of this alpine tradition.
As his ancestors did before him, our craftsman uses only the finest of Swiss organic cow leather and each piece is adorned with representative Alpine figures, hand carved, cut, and tooled from alpine silver pieces. This black collar will get buttery soft over time and will become the lifetime collar for your proud pet.