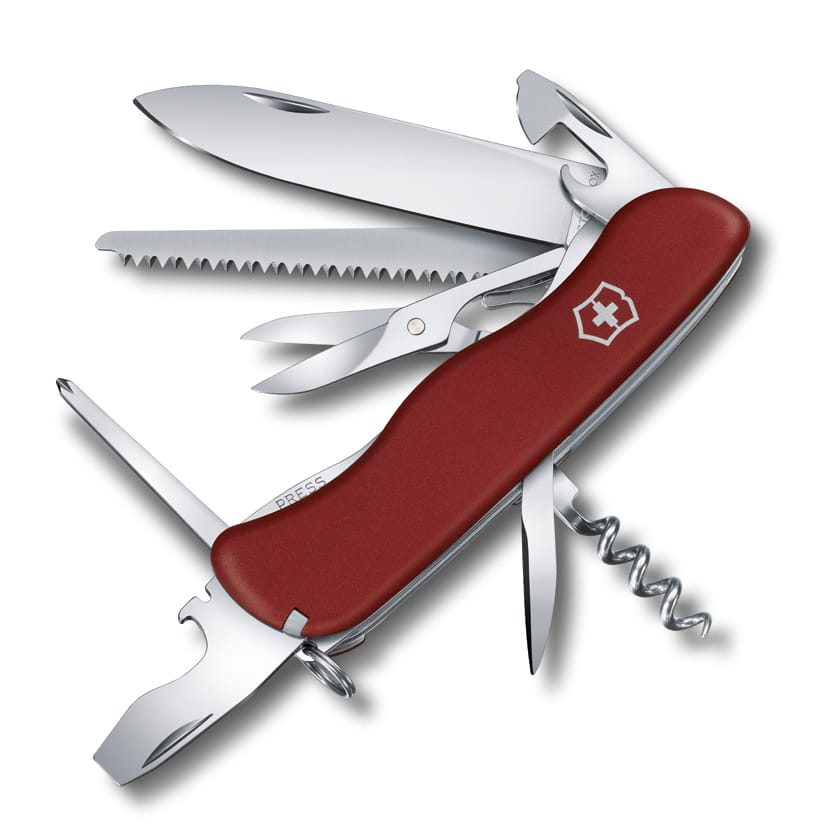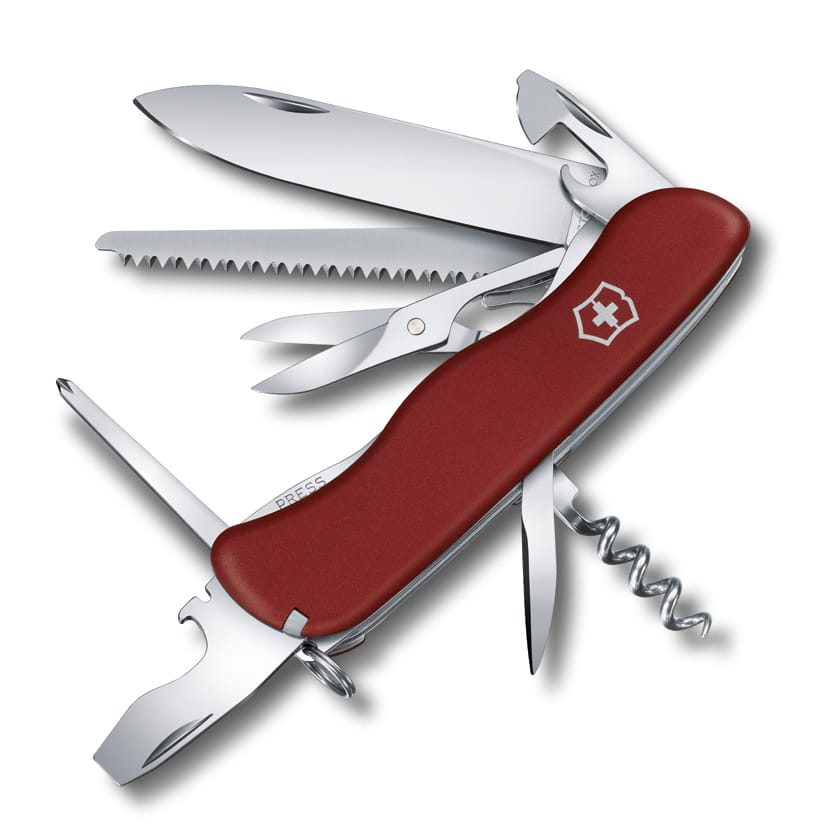 Available, delivery time 14-20 Days
High Quality Domestic Products
Product information "Victorinox | Outrider"
Swiss Army Knife
1. lock blade
2. corkscrew
3. can opener with
4. small screwdriver
5. lockable bottle opener with
6. screwdriver
7. wire stripper
8. reamer, punch
9. key ring
10. tweezers
11. toothpick
12. wood saw
13. scissors
14. long and fine Phillips screwdriver
Victorinox AG guarantees all knives and tools to be of first class stainless steel and also guarantees a life time against any defects in material and workmanship (save for electronic components 2 years). Damage caused by normal wear and tear, misuse or abuse are not covered by this guarantee.
A service charge may apply for repairs or services which are not covered by the guarantee.