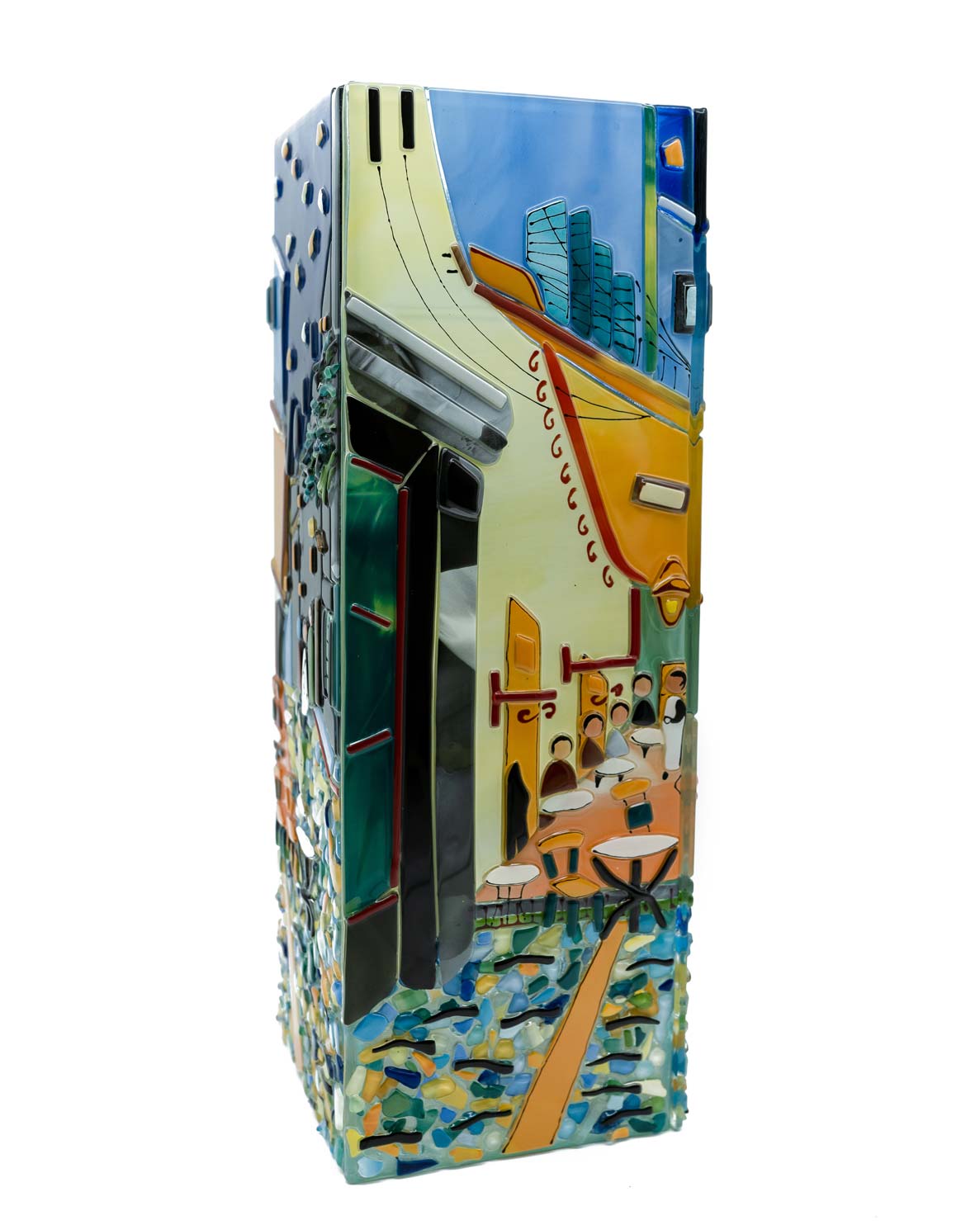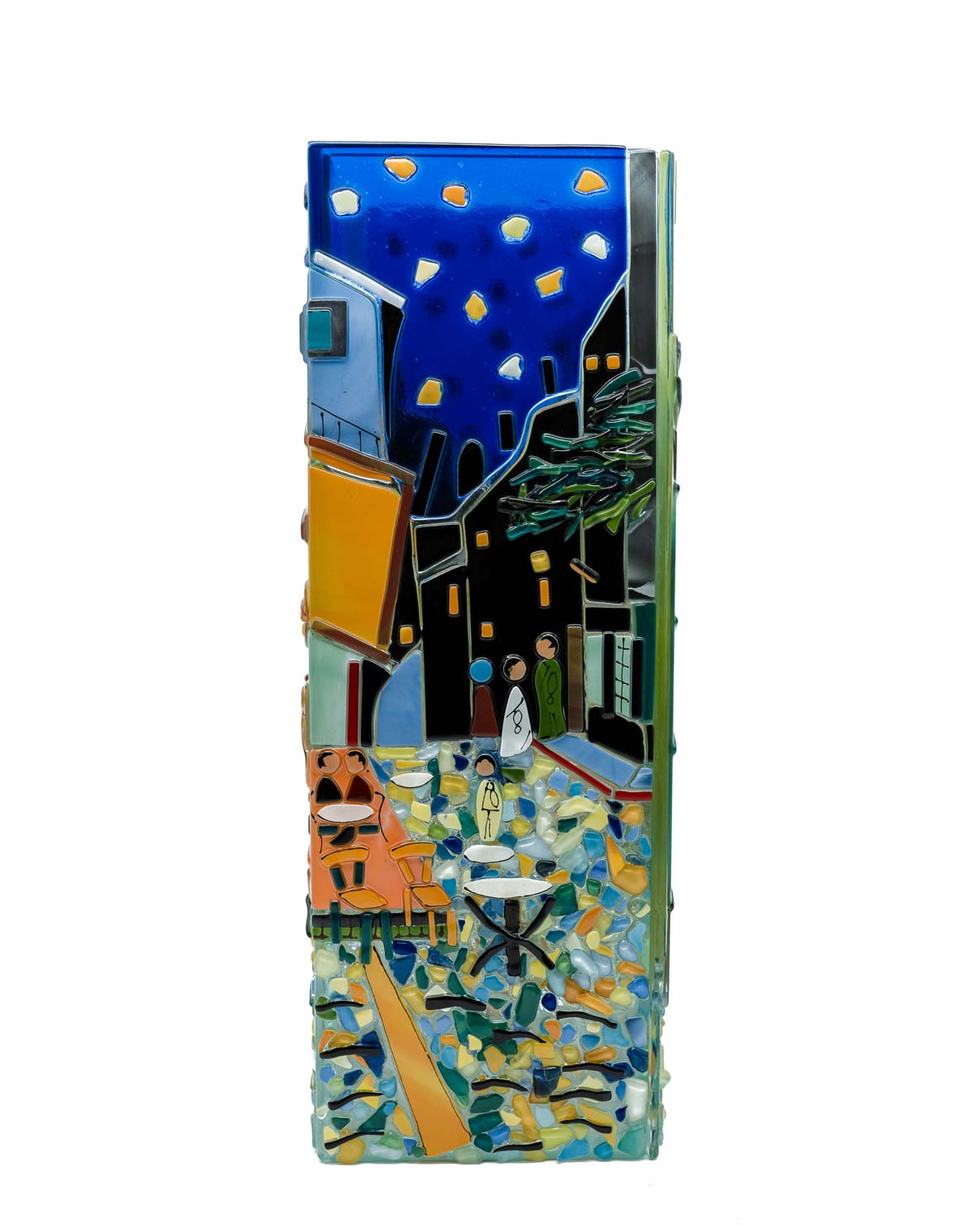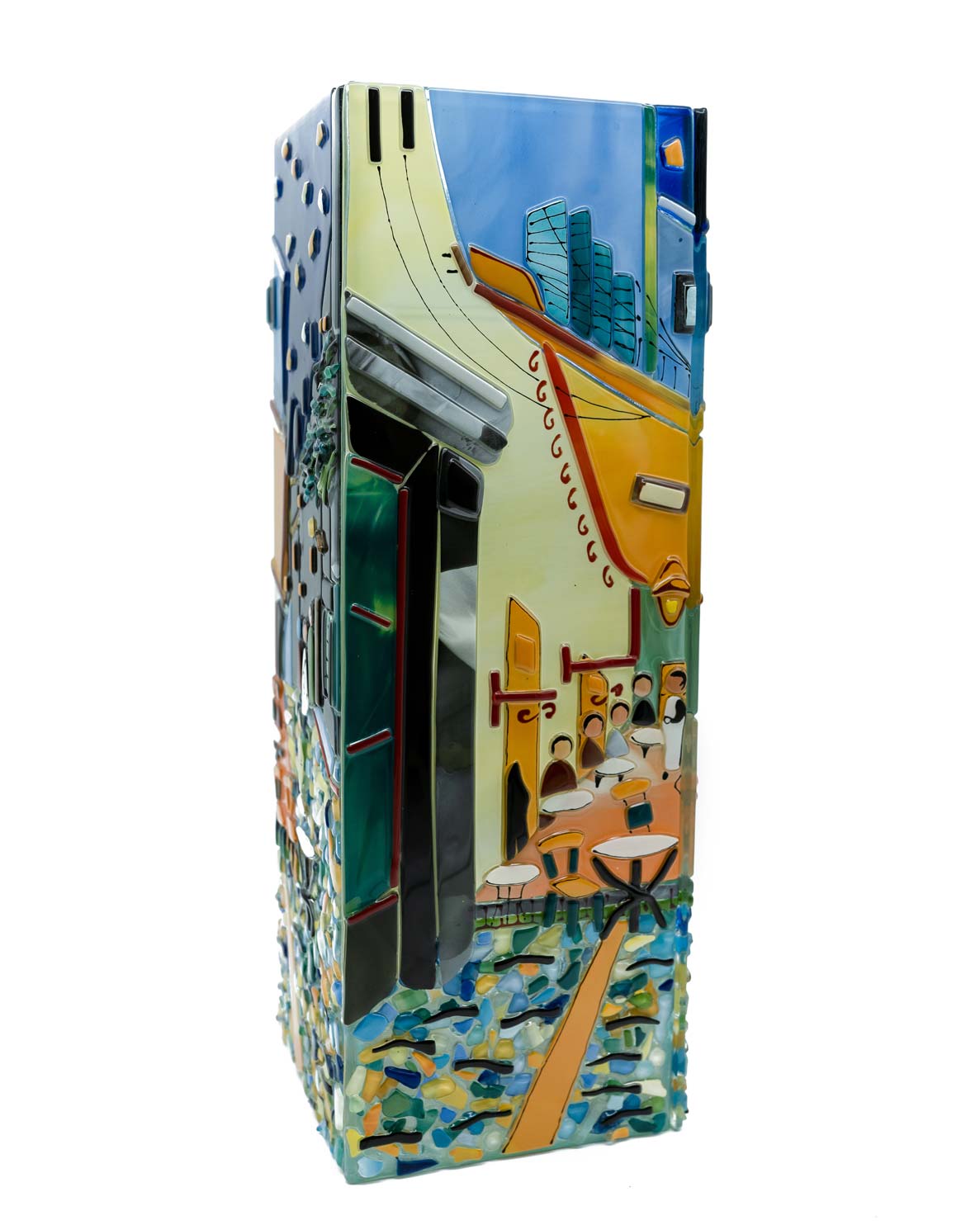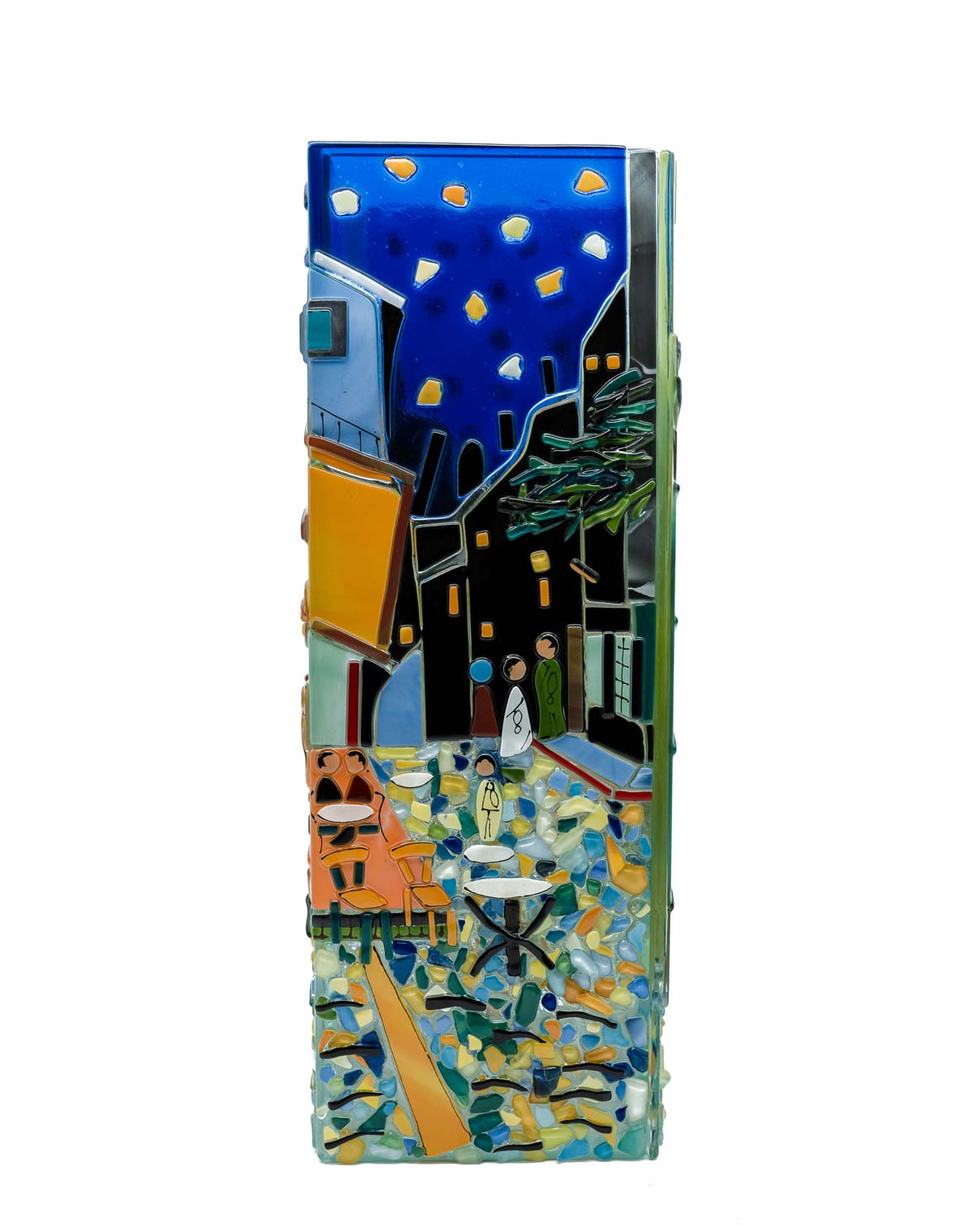 Available, delivery time 14-20 Days
Product number:
AR081-V42
Product information "Sebino Glass | Lamp | "The Café terrace at night" Collection"
Through their amazingly-creative glass artists, Sebino Style mixes light, colors, and reflections to create intricate, yet harmonious handmade artworks. Their artists use a variety of methods, namely mosaics and fusing, to bring about modern remakes of well-known classical artworks. In this case, the classical painting by Vincent Van Gogh is recreated in the form of a stylish and functional cube lamp, sure to be an eyecatcher in any setting!

Product size and weight: 9 kg (20 pounds)
length: 14 cm (/ inch)
width: 14 cm (/ inch)
height: 40 cm (/ inch)