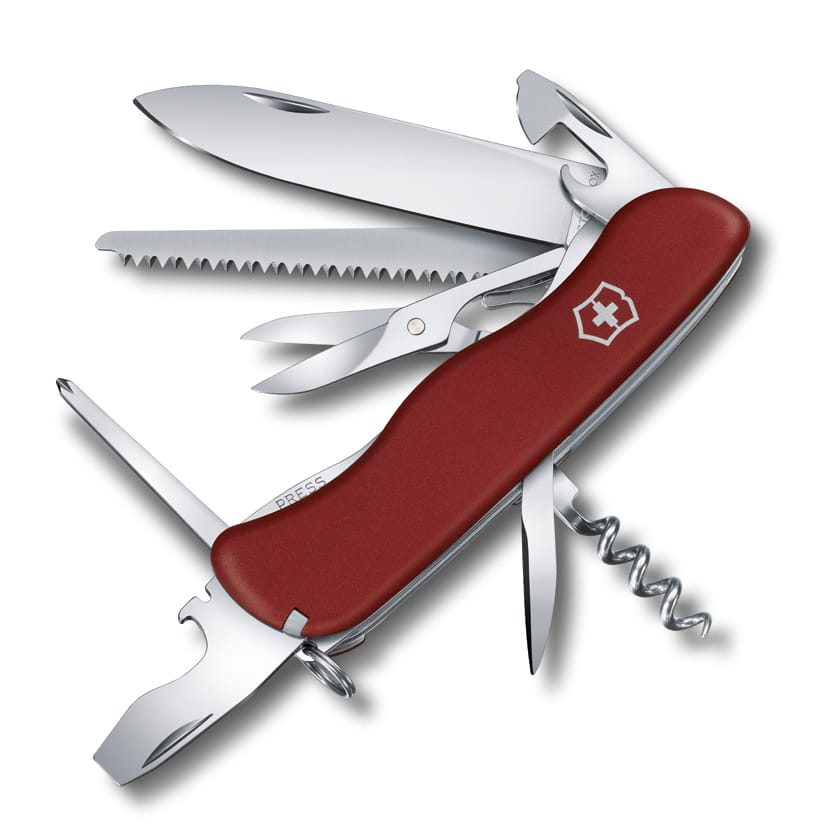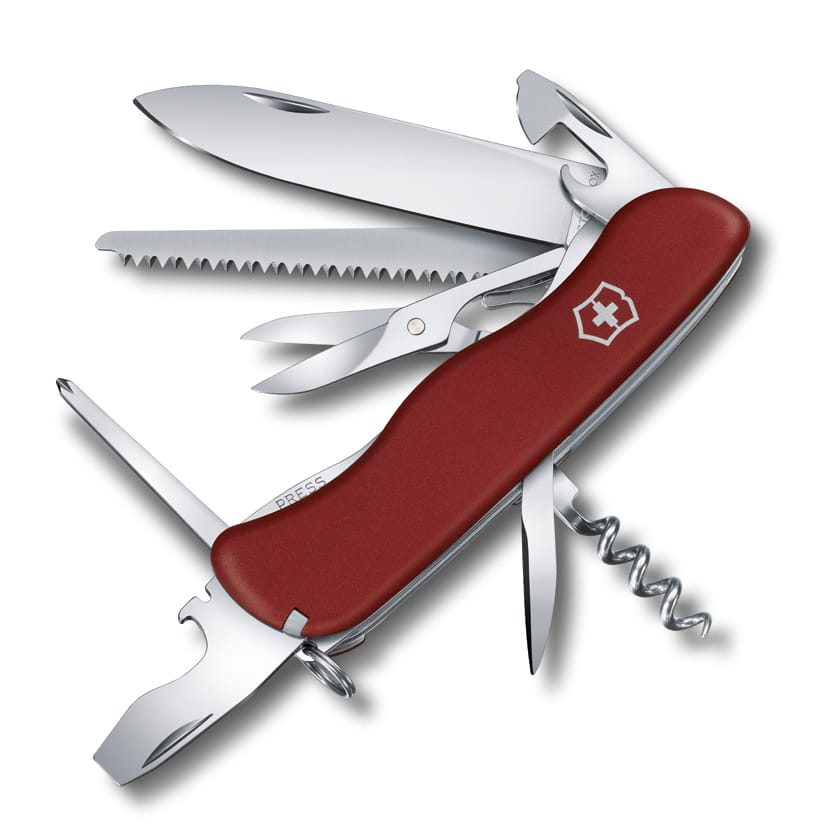 Available, delivery time 14-20 Days
Product information "Victorinox | Outrider"
This is the original Swiss Army Knife, first created over 100 year ago. In current day, each knife still possesses the DNA of its forefathers – inspired functionality and reliability. You'll still find in them the tools that mankind has always needed to get the job done over the years and we've added functionality for the needs of today, while staying true to their iconic roots. We still call them pocket knives, but they'll be spending a lot of time outside your pocket.
This particular knife has the following functions:
1. lock blade
2. corkscrew
3. can opener with
4. small screwdriver
5. lockable bottle opener with
6. screwdriver
7. wire stripper
8. reamer, punch
9. key ring
10. tweezers
11. toothpick
12. wood saw
13. scissors
14. long and fine Phillips screwdriver
Victorinox AG guarantees all knives and tools to be of first class stainless steel and also guarantees a life time against any defects in material and workmanship (save for electronic components 2 years). Damage caused by normal wear and tear, misuse or abuse are not covered by this guarantee.
A service charge may apply for repairs or services which are not covered by the guarantee.